The Ghostrunner 2 release date has finally been announced, as the sequel to the cyberpunk parkour FPS game comes to all platforms in just a couple of months. With a presence at Gamescom 2023 and a whole host of new mechanics, Ghostrunner 2 is shaping up to be a great movement FPS-style game.
That's right, Ghostrunner 2 comes to PC via Steam, Epic Games Store, and GOG alongside Xbox Series X, S, and PS5 on Thursday, October 26, 2023.
If, like me, you're a fan of movement shooters like Severed Steel and Titanfall, the FPS sword combat of Ghostrunner 2 and its predecessor are definitely for you.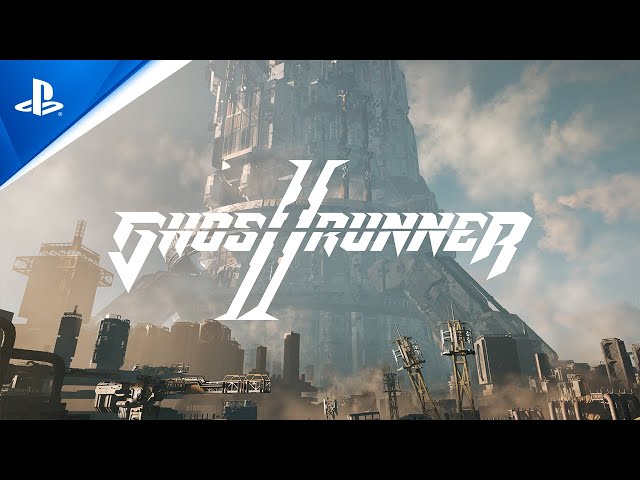 There are multiple editions too, so here's what you're woking with:
• Base Edition ($39.99 / £34.99, Digital and Physical) – Digital and physical preorders get the Traditional Katana Pack including two sword skins and two hand skins
• Deluxe Edition ($49.99 / £44.99, Digital) – Includes everything in the base edition, along with four additional hand skins, four extra sword skins, and a personalized hand hologram displaying their current username
• Brutal Edition ($69.99 / £64.99, Digital) – Includes everything in the Deluxe Edition, along with 48-hours of early access starting Tuesday, October 24. Brutal Edition also comes with the Season Pass (worth £14.99, featuring a new Game Mode and four Asset Packs), Animated Skin (Sword/Hand), and Motorcycle Skin
We gave the original Ghostrunner eight out of ten, saying that it "never lets you settle.
"Its main story is a breathless, adrenaline-fuelled race to the top of the tower. There are collectibles to hunt down and endless appeal for speedrunners who want to master every level like a racing circuit, but Ghostrunner left me spent and totally satisfied – six hours of slicing through nondescript cyberpunk goons to nosebleed techno will do that to you. Ghostrunner's smart level design and rich array of enemies are a joy to blitz through, but it's all underpinned by some of the slickest parkour mechanics of any game. Ever."
If you want even more like Ghostrunner 2 we've got you covered with the best ninja games currently available on PC, alongside the very best cyberpunk games you can play right now as well.