Have you ever wanted to murder psychotic unicorns as an adorable cat on a skateboard? If so, allow me to back away slowly while recommending Gori: Cuddly Carnage. The antithesis of Annapurna's Game Award-nominated RPG game, Stray, Angry Demon Studio's Gori Cuddly Carnage is an adventure quite unlike any other – and I really do mean that.
In Gori: Cuddly Carnage you are, indeed, a cat called Gori. He's channeling the adorable ginger coat of Stray's cat-tagonist, but he's got bad attitude in droves and a whole arsenal of bizarre weaponry at his disposal. Oh, and he's also Tony Hawk if he were a cat. Intrigued yet?
Despite being described as a "skate-and-slash" adventure, Gori immediately conjures up images of Stray, Anapurna's Games Awards nominated feline adventure. We scored the game a 9/10 in our official Stray review, with numerous other publications also ranking it as one o f the best PC games out there. Sweeping away awards and receiving accolades galore, it's a hard act to follow, but Wired Productions' product manager, Gary Marshall, is convinced Gori is up to the challenge – after all, to quote Marshall, Gori "is a bit of a jacka**."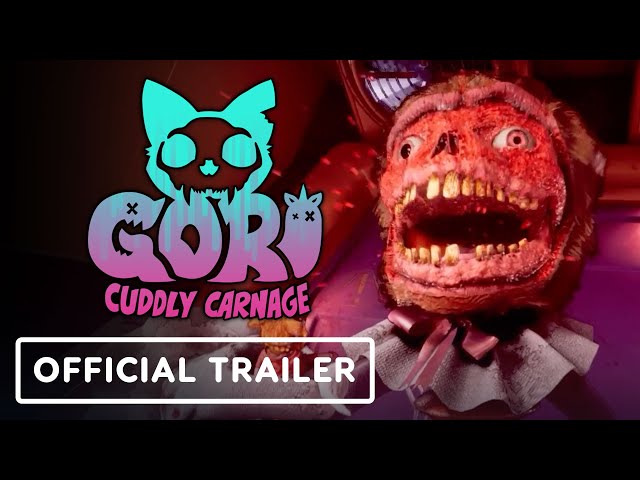 "We knew Stray was going to be a direct comparison," he tells PCGamesN in an exclusive interview at WASD. "It can be hard to fight against that, and that's why we tried to lean into it a little bit. A lot of the early marketing was very deliberately tongue-in-cheek – he's the cousin that isn't getting invited to Stray's Thanksgiving dinner."
He also highlights that Gori was "a cat from day one," and that while it could be seen that "a game came out with a cat that was very successful, so you throw in a cat," that simply isn't the case. "Gori had already been demoed a year or two before Stray was being shown around," Marshal tells PCGamesN, claiming "they're withing touching distance, but they're far enough apart."
"You can look and go 'is that a Stray thing?' and then the second you see him do a backflip and tear a unicorn in half you go 'okay no, this is something totally different,' or, 'the [Stray] sequel has gone completely off the rails.'"
That doesn't mean that our two ginger misfits wouldn't get on, though, as Marshal believes that they "both have an appreciation for surviving a post-apocalyptic environment, so they'd probably be able to kick back over a little catnip and share their differences."
While Gori: Cuddly Carnage doesn't have a release date just yet, it is available on Steam if you fancy wishlisting it. Marshall describes it as being somewhat like a "PS3 game (in a good way)" with cyberpunk elements and a whole lot of violence, and that sounds right up my alley (cat, ha ha).
If that leaves you feeling a little nostalgic, we have a list of the best old games for your perusal, or, alternatively, the best cyberpunk games if you love that neon aesthetic.
WASD X IGN 2023 reporting provided by Nat Smith.