When is the GTA Cayo Perico Heist release date? The next GTA heist has been announced, and Rockstar's newswire announcement describes it as the "biggest GTA Online adventure ever". For the first time, we'll be sailing off the coast of Los Santos and heading into unfamiliar territory – namely, the super exclusive (and very well guarded) private island, Cayo Perico. Which also apparently belongs to "the world's most notorious drug dealer" – so that'll be fun.
If you're not familiar with heists in GTA Online, they are multi-stage, large-scale missions that require you to round up some pals, front some money, and set up and plan a big ol' robbery. Players must reach rank 12 to set up a regular heist, and must also have property with a heist planning room (imagine not having a heist planning room on hand? Embarrassing) to get things started.
There are five standard heists to get you started, and then you can step things up with 'The Doomsday Heists' and 'The Diamond Casino Heist' – two huge operations that have even higher bars to entry. We expect the Cayo Perico Heist to be similarly demanding – here's everything we know so far.
GTA Cayo Perico Heist release date
The Cayo Perico Heist is coming to Grand Theft Auto Online on December 15 with The Cayo Perico Heist update. We'll let you know if we find a confirmed release time, but judging by past updates, we expect it to go live at 3:00 PST / 6:00 EST / 11:00 GMT.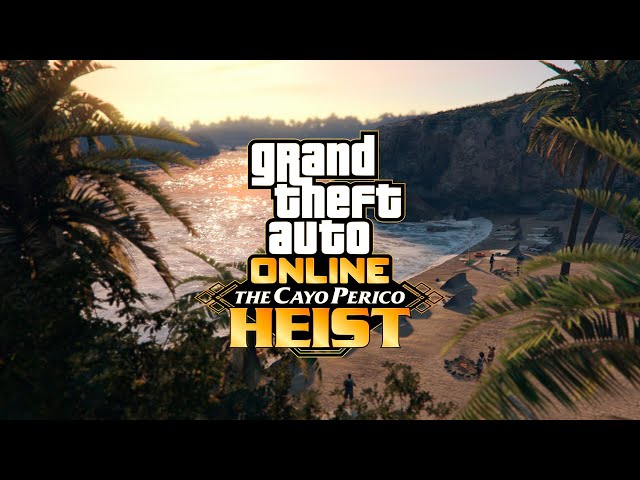 GTA Cayo Perico Heist details
The above trailer shows off the tropical island destination we'll be jetting off to – and the substantial security forces we'll have to face in order to escape with the "valuable evidence" we'll be looking for – and naturally, "as much art, gold, and drug money as [we] can carry".
Interestingly, for the first time, we'll be able to play the new GTA Heist solo – no need to round up a squad this time, which makes it a lot easier for players to try it out – though you can involve up to three other players if you so choose.
Story-wise, Rockstar has been dropping a few hints over recent weeks. We first received an in-game text message explaining that the Diamond Casino is still operating despite ongoing construction. You'll notice one of the side entrances is boarded up if you travel there. Far from unusual, but in the following GTA Online weekly update, players noticed a body had washed up on shore next to a briefcase.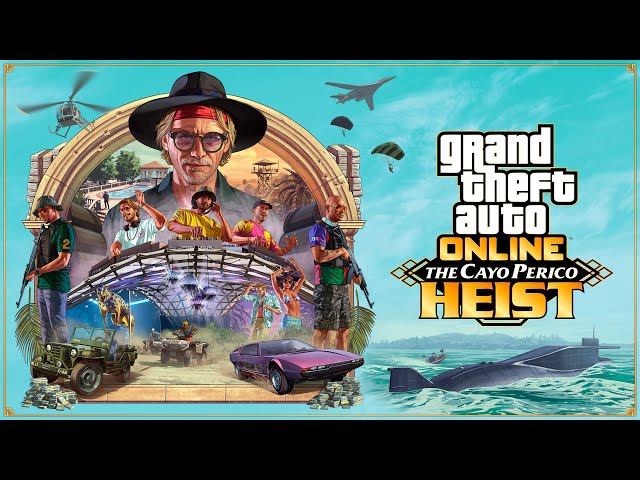 GTA Cayo Perico Heist new content
The GTA Cayo Perico Heist will add "new vehicles and tactical weapons", "new social spaces to dance and party in with your friends", "new world-class guest DJs", and "new radio stations with over 100 new songs".
Introducing The Music Locker – Los Santos' newest underground dance club, soon to be open to the public. Featuring opening resident, @moodymann313 with performances from @keinemusik and Palms Trax coming soon.
https://t.co/fxJEXtsZb2 pic.twitter.com/AbHzZx3b8v

— Rockstar Games (@RockstarGames) December 5, 2020
There's also a brand new underground dance club opening soon in East Los Santos called The Music Locker. It's directly underneath the Diamond Casino & Resort, and will be home to "a new wave of world class DJs" according to the official blog post. Here are the confirmed artists playing at the club so far:
Opening the club on Week 1 is Moodymann
Keinemusik has also been confirmed to be playing later in the season
Later in the month, Palms Trax will take up residency at The Music Locker
If the dancing scene isn't your cup of tea, there's plenty more to do than showing your moves. You'll be able to accept heists that require you to swipe priceless treasures from heavily guarded areas.
We're also getting a "very large, very versatile, and very heavily armed submarine HQ" – we'll let you know when we know how much it'll cost, but we're guessing it'll be 'very expensive'.
That's everything we know so far about the GTA Cayo Perico Heist, but we'll update you when more information is released – until then, why not check out some of the other sprawling open-world games or sandbox games on PC. Can you run it? Take the GTA 5 requirements test at PCGameBenchmark.
Additional reporting by Iain Harris and Dave Irwin