Half-Life: Alyx is one of the most anticipated games of the year, but until now Valve has shown off precious little about the VR title. Now, however, the company has released a new batch of screenshots via fansite Valve News Network.
You can see the nine screenshots in the YouTube video below. There's one of a Combine officer holding a flamethrower, one of a grimy staircase, and one of the Source engine's error message. Of course. A particularly grimy image shows a decaying body post-headcrab attack. Viewer discretion is advised!
Valve News Network says it has heard from multiple sources that Alyx's artwork actually dates back through Valve's back catalog of unseen projects. A number of assets in Alyx were once intended for a different game that has since been cancelled, VNN states, and so there's apparently a "pileup" of great assets to use this time around – and if you've been keeping a close eye on previous Half-Life leaks, you'll see some familiar influences in Alyx.
You can watch the video that contains the screenshots, which were obtained via an "anonymous source", below.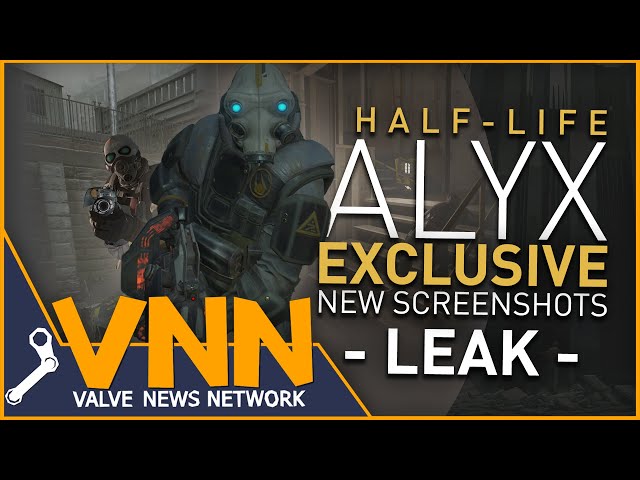 You might also be interested in some Half-Life: Alyx gameplay. We don't yet know the precise Half-Life: Alyx release date, but we do know it's coming at some point in March.