Wondering what the Half-Life: Alyx release date is? Valve's flagship VR game has been announced and revealed with gameplay and everything, and there's even a Half-Life: Alyx release date.
The Half-Life community has been desperately waiting on news of Half-Life 3 for over a decade. Little did we know it would come in the form of a VR game set before the events of Half-Life 2 – and yep, Valve is refusing to call it Half-Life 3. So, why make the game a VR exclusive? It looks like Valve has their reasons, as they say the title "was designed from the ground up for virtual reality and features all of the hallmarks of a classic Half-Life game: world exploration, puzzle solving, visceral combat, and an intricately woven story that connects it all with the characters iconic to the Half-Life universe."
VR games have taken somewhat of a backseat in the industry, with the initial hype slowly dwindling as becomes apparent how few PC gamers can actually run VR without upgrading their rig, let alone buying a headset on top of that. However, Valve's excited by the prospect of the technology and building a new Half-Life game with mechanics only a VR game could wield, like, er, opening a door. Read on for everything we know about the Half-Life: Alyx release date, trailer, and what else you can expect from the next Half-Life game.
Half-Life: Alyx release date
The Half-Life Alyx release date is March 2020 and will be a prequel to the events of Half-Life 2, in which you'll take on the role of Alyx Vance, and work alongside Eli to build the resistance against the Combine forces.
Half-Life: Alyx trailer
Here's everything we know about the Half-Life: Alyx cast and voice actors confirmed so far, and you can watch the reveal trailer below.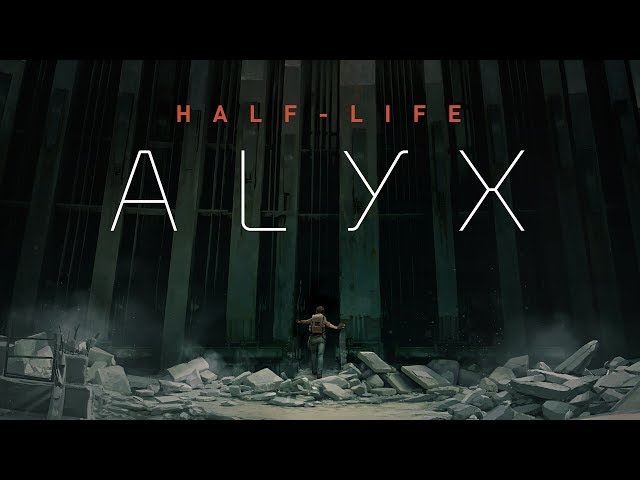 Half-Life: Alyx PC specs
The minimum system requirements for Half-Life: Alyx are:
CPU: Intel Core i5 7500 / AMD Ryzen 5 1600
GPU: GTX 1060 6GB / RX 580 8GB
RAM: 12GB
Half-Life: Alyx gameplay
Half-Life: Alyx will be set before the events of Half-Life 2, a screenshot released by Valve shows the Citadel being rebuilt as pieces of metal are ferried to the Combine stronghold.
As this is a VR game, with hands being key to navigating the world, Valve has seen fit to revolutionise hands by giving Alyx Gravity Gloves, which appear to function similarly to the Gravity Gun. In the reveal trailer, we see a glimpse of how these will work, with Alyx using the Gravity Gloves to grab a pistol that's just out of reach – the gloves even emit a familiar orange glow when active.
We'll also be getting Half-Life: Alyx mods, as developers say "A set of Source 2 tools for building new levels will be available for the game, enabling any player to build and contribute new environments for the community to enjoy."
The Half-Life series has been dormant since Half-Life 2: Episode 2 launched in 2007, while the last full game in the series was the critically acclaimed Half-Life 2, which was released in 2004. For more on the series, check out everything we know about Half-Life 3 and how long is Half-Life: Alyx.