A revolutionary product of its time, the first Half-Life game from Valve doesn't need a touch-up, but what if it got one that was incredibly in keeping with the FPS game's original release on Steam, and what if it was coming out very soon? Well, lucky for you I can answer both those questions, as Half-Life does have an overhaul mod coming to Steam for free and, would you look at that, it's coming very soon too.
Called 'Half-Life: MMod', this free Steam modification for Valve's shooter aims to completely overhaul the original experience while still keeping within the bounds of the initial 1998 release. There are AI, VFX, SFX, and combat tweaks, all of which are optional alongside a plethora of bug fixes. The mod is described as an "overhaul in [the] spirit of [the] original."
You can check out an in-progress look at Half-Life: MMod below, with the release right around the corner.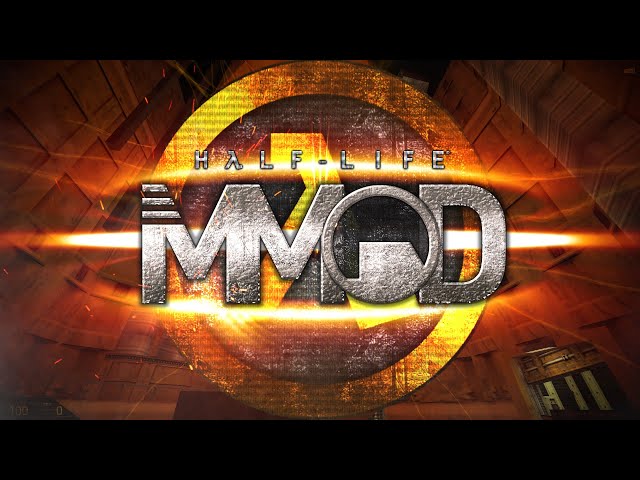 Half-Life:MMod changes from Steam original
There are plenty of changes coming to Half-Life with this free mod, all of which you can see below.
Revised gunplay, dynamic weapon bullet spread, smooth recoil, optional non-hitscan bullets
Enhanced player and visual feedback
Minor AI tweaks, more reactive and responsive AI, nearly every character blinks
New and extra weapon animations
Built-in basic chapter selection system
Touched-up weapon models, animated weapon screens and creature eyes
New arsenal, special weapon functions (silencers, addons, fire modes)
Plenty of bug fixes
VFX redesign (explosions, bullet impacts, muzzle flashes, monster effects, etc)
Minor sound redesign, additional weapon, and monster sounds
Weapon foley sounds for every single weapon
Restored HEV voice lines
Slightly enhanced visuals, detailed textures
Visual, atmospheric, and pacing-related map tweaks and additions (work in progress)
All of these changes to the original Half-Life on Steam are also completely optional, as the MMod developer says the release will come with a special options menu where you can toggle which of the changes you want on or off.
Developer Gunship Mark II has actually already released a Half-Life 2: Mmod update as well, which introduces similar improvements to the Valve sequel including better gunplay, new animations, improved textures, changed NPCs and lighting, and much more.
Half-Life 1: Mmod releases March 14, 2023 on Steam, and you can wishlist it from the official page.
If you want a blast from the past we've got a list of the best old games you can play easily right now, alongside the answers to whatever happened to Half-Life 3, in case you were wondering.