Hearthstone's 12-month narrative adventure, The Year of the Dragon, rumbles on, and it'll soon be time for the next chapter in the story. Last night, Blizzard lifted the lid on the game's next expansion, Saviours of Uldum.
As well as a whole new deck of cards, the new expansion introduces (and reintroduces) a bunch of new mechanics. There are new Plague cards, which inflict a powerful effect on players on both sides of the board. But if the plague doesn't finish you off, there are also new Reborn cards, which bring certain minions back to life on one health after you've dealt them their first killing blow. So you might want to ensure you've got decent board clear going in.
Quests also make their way back to the game, with a powerful effect available for every character if you can complete your objective. Warlocks, for example, will need to draw 20 cards for their Quest, but will gain a new Hero Power which reduces the cost of their cards if they can pull it off.
Of course, Year of the Dragon is a story, and Rafaam and his League of EVIL are still up to no good. Sadly for them, however, the League of Explorers returns in the new expansion, with Reno, Brann, Elise, and Sir Finley Mrrgglton back to try and save the people of Uldum.
Deal me in: Here are the best card games on PC
It looks like the explorers will have their work cut out for them, however, as the Dalaran Heist that Rafaam and Co were trying to pull off in Rise of Shadows seems to have worked out. A trailer, which you can watch below and shows off those new mechanics in more detail, features the floating city hovering menacingly over the deserts of Uldum.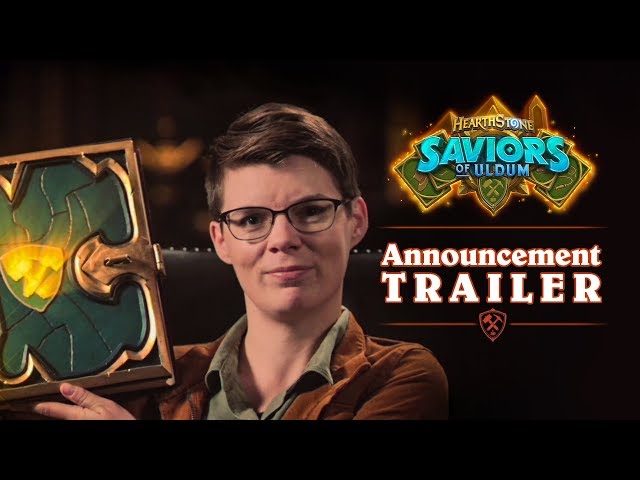 Saviours of Uldum arrives on August 6, but as ever, you can make sure you're ready for action ahead of time. Pre-purchase 50 packs and you'll get a random golden Legendary as well as the Elise Starseeker card back, but purchase 80 packs and you'll get all this plus Elise as a playable Druid hero.