This is in no way definitive proof of the existence of Intel 10nm desktop parts, but a couple weeks back three new Ice Lake model numbers were added to the Linux kernel by an Intel software engineer. Now, I'm no software engineer myself, so I may be way off base here, but my understanding is the model-specific register (MSR) files that have been updated provide identification of CPUs to allow the use, monitoring, and debugging of specific chip features.
The fact that Intel's Kan Liang has signed off on the addition of Ice Lake desktop and server parts to the Linux kernel does lend a little more credence to Intel's assertion last week that, despite rumours to the contrary, it would definitely be shipping 10nm desktop processors.
Now it looks like those 10nm CPUs might actually come from the Ice Lake family after all. With Intel Comet Lake, its 10-core big-boy, and Hyper-Threading throughout the range, popping up either late this year or early next we had assumed Intel wasn't going to follow up the mobile release of Ice Lake with any desktop parts.
That seemed to be confirmed when a HardwareLuxx report citing 'insiders' claimed that Intel was going to skip over 10nm on the desktop, stick with 14nm products all the way through to 2021, when it would start to ship 7nm processors. That prompted Intel to take the unusual step of actually responding vociferously to rumours and issue a statement promising there would be 10nm desktop products.
"We continue to make great progress on 10nm, and our current roadmap of 10nm products includes desktop," says the official Intel statement. "The benefits in any new process technology are realised across different products to meet varying customer needs overtime. For example, the new 10th Gen Intel Core processors (Ice Lake) for mobile clients are designed for outstanding graphics performance and deliver up to 2x graphics performance while maintaining platform power efficiency."
Paul Alcorn from Tom's Hardware had it confirmed that when Intel says 'products' it does definitely mean CPUs, so don't worry too much about the slightly ambiguous language.
And now there are both desktop Ice Lake D and server-based Ice Lake X models appearing in the MSR files of the Linux kernel, signed off by an actual Intel software engineer.
[PATCH 5/9] perf/x86/msr: Add more CPU model number for Ice Lake https://t.co/iqiioq12Dr
>Ice Lake desktop and
server.

— 比屋定さんの戯れ言@Komachi (@KOMACHI_ENSAKA) October 21, 2019
So, what are we likely to see from Ice Lake desktop chips? I would assume that, if there do actually end up being Ice Lake CPUs on our desktop rigs, we're going to get a similar situation to the mobile side of things.
Comet Lake still exists in laptops, it's there as the performance chip for high-end notebooks thanks to the high clock speeds of Intel's 14nm++++++ process. The Ice Lake parts, on the other hand, exist as low-power CPUs for ultrabook-level devices, where the efficiency of the 10nm node is preferable to high frequencies because battery life.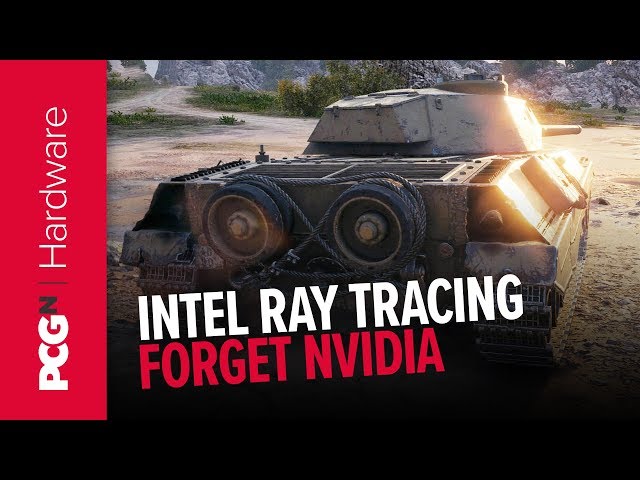 So Comet Lake is going to tip up forming the gaming chips of our Intel desktop PCs, and if we do get Ice Lake desktop chips they're likely to be low-power silicon for NUCs and mini-PCs, and probably won't end up worrying any of the chips on our list of the best CPUs for gaming…
That's no bad thing, because if Intel can bring the high-end Gen11 graphics over to the micro PC that could work out as a good substitute for the AMD-Intel Kaby Lake G hybrid chip that kitted out the last high-end NUC.
Though it has to be said that just because these Ice Lake models have been added into the Linux kernel it doesn't necessarily mean we're definitely going to get desktop parts. At least not anytime soon.