Killing Floor 2 has been around for almost three years now, and while the game presumably still has a fanbase, developer Tripwire Interactive is almost certainly ready to move on to its next game – possibly even Killing Floor 3. However, Killing Floor 2 has mostly stayed popular through the continuous free updates from Tripwire over the years – and while the developer wants to keep the game going, it's apparently no longer in a position to offer those free updates anymore – and so the next DLC to get released will cost real money.
According to a post by David Amata, Product Lead of Killing Floor 2, on the game's Steam page, Tripwire was in a position where it had two choices: significantly cut back on the updates, or add "new sources of revenue" to Killing Floor 2 to justify the level of support.
The team decided that the first option would have simply disappointed players, so Tripwire decided on the more controversial latter option – so Killing Floor 2 will get a paid weapon DLC pack in the next update.
"The thought of scaling back what we could build, create, and offer would have disappointed us just as much as we felt it would have disappointed you," says Amata. "That left us with doing what we know will be more controversial but we feel in the long run will enable us to better service the game." The first paid DLC for Killing Floor 2 will be a pack of all-new weapons, along with five exclusive skins for them, for $9.99.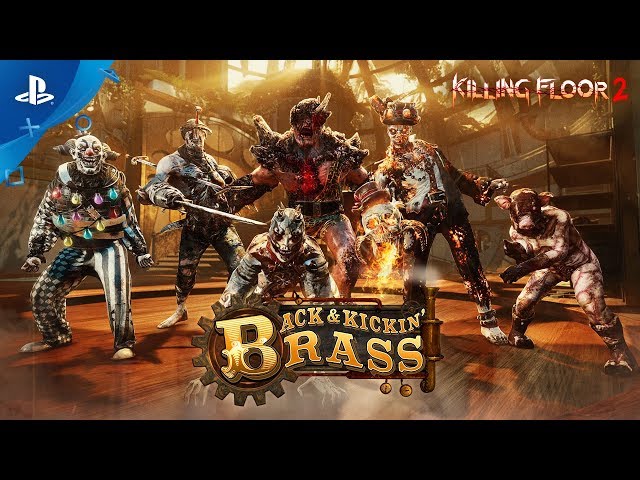 The developer went on to answer a few questions about the DLC, most notably confirming that the new weapons will not be more powerful than others in the game. As Amata puts it, "these weapons are designed to provide new gameplay experiences and fill new roles within the arsenal that are not already served."
It seems that every brand-new weapon coming to Killing Floor 2 from now on will paid DLC, but he also says that existing weapons in the game will get new weapon types to "provide fresh gameplay experiences" – which will be free. He also adds that all other content Tripwire has planned for the game will still be free – including maps, modes, bosses, and all other updates. If you want new weapons, though, you'll have to shell out for them.