Medieval city-building game Kingdoms and Castles has just received a huge update while the brilliantly reviewed game is also part of a Steam sale, making now the perfect time for you to give it a try if you haven't already. So with the arrival of the Kingdoms and Castles Infrastructure and Industry update and 40% off on the game, there's no time like the present.
If you've never heard of Kingdoms and Castles, the 2017 city-builder from Lion Shield, who's also releasing Roman city-builder Nova Roma, is well-loved on Steam. With almost 24,000 Steam reviews since its launch six years ago, Kingdoms and Castles sits at a "very positive" reception.
The game's all about building out your kingdom from a tiny hamlet and defending it from invaders and dragons alike. You can watch the development team dive into an earlier build of the Infrastructure and Industry update below as well, to get a feel for the game.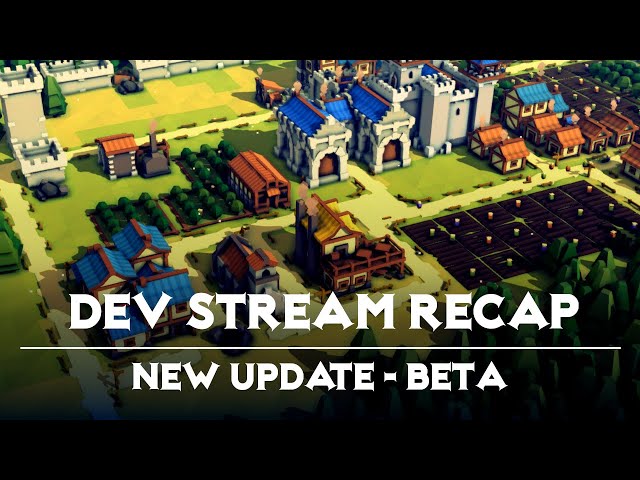 So, what exactly does this new update add to Kingdoms and Castles then? For starters, there are some Steam Deck quality-of-life changes making it easier to build your medieval enterprise on the go, but there's also a slew of new features too.
A large treasure room has been added that will hold more than double the gold of two small treasure rooms, alongside large produce storage that can do the same for well, produce. There are also larger variations of taverns, reservoirs, charcoal makers, quarries, and iron mines too. The only structure to go the other way is the chapel, which is a new smaller variation of a church.
You can nab Kingdoms and Castles on the cheap until June 29, as the base game is 40% off at $8.99 while the complete edition bundle, which comes with the Parks and Statues update, is just $14.55 as well.
If you want even more like Kingdoms and Castles, we've got a list of all the best management games you can play on PC right now alongside the best strategy games too.