Riot Games is teasing what could be a new legendary skin for League of Legends. A teaser trailer appeared on the game's social media channels over the weekend, offering a glimpse at what could be a brand-new Dragon Trainer skin.
The Dragon Trainers are some of League of Legends' most adorable skins. Currently, there are only two characters included in the skin line. Lulu, a support, goes into battle with her fairy companion replaced by a tiny dragon, while Tristana, an AD carry, goes one further – her skin involves her using her reptilian pal as a projectile weapon.
Now, Riot is teasing what we can be pretty sure is a new addition to the skin line. A video posted over the weekend, and which you can watch below, features a scaly wing hatching out of an egg, as an unseen character can be heard saying "Hmm, yes. Oh ho! Dragons!" before squealing in delight as whatever's inside the shell begins to make its way out. You can see that for yourself further down this article.
Exactly who the skin relates to isn't clear, but there are two likely contenders. One is Kled, who rides into battle on a weird lizard-thing called Skarl, which could easily be replaced by a dragon. That voice, however, sounds a lot more like Heimerdinger, whose turrets could be very effectively replaced by little dragon hatchlings.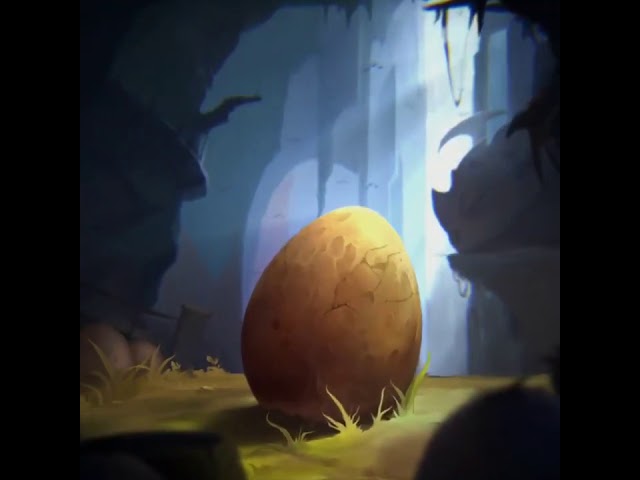 We'll find out, I'm sure, in the game's next patch. The League of Legends patch 8.19 notes are out now, in time for Worlds to kick off in the coming weeks, but we should get our first look at patch 8.20 – and this new skin – over the next few days.