During the special 10th anniversary stream for League of Legends last night, developer Riot Games had a few surprise announcements to make. It was nice to finally get confirmation of the League of Legends mobile version, now called Wild Rift – but the biggest announcement was that Riot is working on a brand new game, codenamed 'Project A'.
In a surprise move, this title is actually a competitive online FPS – or as Riot describes it, a "character-based tactical shooter". It very much looks as if the gritty environments of Counter-Strike: Global Offensive was crossed with the wacky heroes and wacky powers of Overwatch.
Unlike all of the other projects Riot revealed during the stream, Project A has nothing to do with the world of League of Legends. According to executive producer Anna Donlon, the game is "set on a beautiful near future Earth, and it has a lethal cast of characters." Those characters have a range of abilities – including resurrecting teammates, summoning a wall of acid, and firing a load of deadly knives at opponents.
You can get your first glimpse of the new project in the announcement video below. Anna Donlon says, "we're staying true to the high consequence gameplay of tac shooters, but we want to evolve the space. We want a tac shooter with more creativity, more expression, and a lot more style."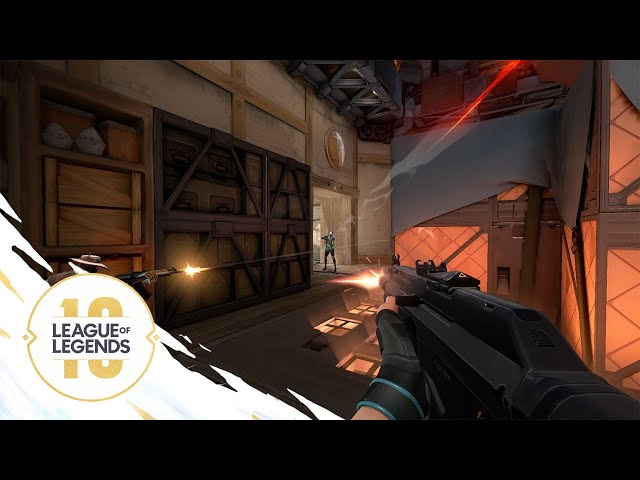 Riot also aims to innovate with the technical side of Project A, too. "We're going big on things like global infrastructure and netcode designed to go to war on peeker's advantage," Donlon continues, referring to the moments where users with different ping rates often can't accurately hit each other due to lag.
Fighting cheaters will also be a priority. "We have put anti-cheat at the forefront of our development, and we will do whatever it takes to preserve the integrity of your matches," Donlon explains. "This matters to us and we know it really matters to you."
Riot plans to support Project A for a very long time. "Just like League, we're in this for years and years to come," adds Donlon. Nevertheless, the game's still a fair bit away from release, although we should expect to hear more on the game throughout 2020.