There are some hefty changes on the way to Legends of Runeterra in the next patch. Developer Riot has revealed it's "making some big changes to give players more control over how they get cards" in the game, which is currently in open beta – and that means "dramatic" improvements to the Vault, cheaper Expeditions, and the ability to "directly purchase any card [you] want from the store".
That's according to a press release in which the studio outlines the details of the upcoming updates, which are "aimed at giving players more agency and the ability to obtain and change decks quicker and more efficiently." First up, you'll now be able to purchase an unlimited number of Wildcards – cards that can be awarded or bought using coins, and traded for cards of the same level of rarity – which means there will no longer be weekly stock in the card game's store.
This is a pretty significant change as it means players will be able to more easily build some fierce decks – but Riot's also "softening or removing experience caps so free-to-play players can earn cards faster."
For example, you'll be able to earn "unlimited (and improved) Vault rewards", such as an Expedition Token at level two and above (previously awarded at level 10), a random Champion card at level five and above, and reaching level ten and above includes a Champion Wildcard, a replacement for the level five random Champ card. Plus, there are goodies like "additional, unlimited capsules" when you hit level 13 and beyond, containing Rares, Commons, and upgrade options.
Riot also says the changes mean you can earn unlimited XP, with Normal, Ranked, and Expeditions PvP victories awarding "at least 200 and 100 base XP (respectively), every time." You can "play as much as you want", Riot explains. AI wins will "always provide at least 50 XP" following these changes, too.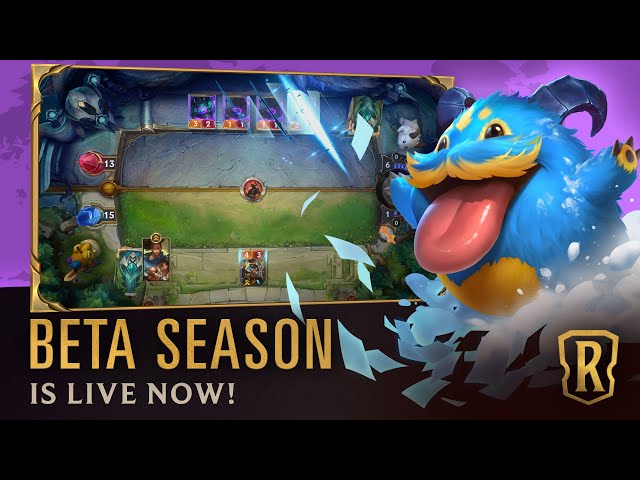 Last up, the updates on the way also mean you should be able to "easily and consistently play Expeditions", according to the studio. Your progress through the early parts of Region Roads should accelerate, with new XP Boost levels that increase any of the XP you earn toward unlocking them. Both new and returning LoR players will be able to "catch up quickly"
Riot stresses these changes do not make LoR pay-to-win. "A fundamental part of our design for LoR is a belief that card games should be accessible to everyone," the studio explains. "That's why in addition to removing the cap on Wildcards, we're focusing on upping free rewards for all players.
Try your hand: Here are the best PC card games
"Players will still be able to earn all the cards for free, and we're no longer gating that experience so invested players can earn them even faster. We are not, and have no plans, to ever introduce random packs of cards to the game, or to force players to spend incredible amounts of money to get a single card they want. In LoR, if you want that card you can either buy it directly or just play some games and get exactly what you want."
The changes will arrive in-game as of patch 0.9.3, which drops on March 31.