August 3, 2018 EA has apologized for its censorship of Colin Kaepernick's name from the Madden sountrack, and will patch the uncut song into the game soon.
Yesterday, early Madden NFL 19 players noted a an unusual bit of censorship in the game's soundtrack, with the name of Colin Kaepernick bleeped out from the YG track Big Bank. At the time, we weren't sure exactly why – now, EA says it was "an unfortunate mistake" that stems from a misunderstanding, and an incoming patch will uncensor the game.
"We made an unfortunate mistake with our Madden NFL soundtrack," an EA spokesperson says. "Members of our team misunderstood the fact that while we don't have rights to include Colin Kaepernick in the game, this doesn't affect soundtracks. We messed up, and the edit should never have happened. We will make it right, with an update to Madden NFL 19 on August 6 that will include the reference again. We meant no disrespect, and we apologize to Colin, to YG and Big Sean, to the NFL, to all of their fans and our players for this mistake."
That statement was published by ESPN earlier today. Kaepernick is mentioned in a verse from Big Sean on the YG track Big Bank that goes "Feed me to the wolves now I lead the pack and shit / You boys all cap, I'm more Colin Kaepernick." Naturally, the family-friendly game cuts the profanity from its version of the song, but it also completely muted Kaepernick's name in-game.
The cut was first noticed by jeanclervil on Twitter. (You can hear the original verse on YouTube at 2:14.) That was retweeted by Kaepernick's partner, Nessa, and further responses from fans suggest the censorship goes back to the previous year's game, as well – a similar lyric was cut from Bars Of Soap by Mike WiLL Made-it in Madden 18.
Big Sean himself was no fan of the cut, saying on Twitter that Kaepernick is "not a curse, he's a gift! Nobody from my team approved any of this."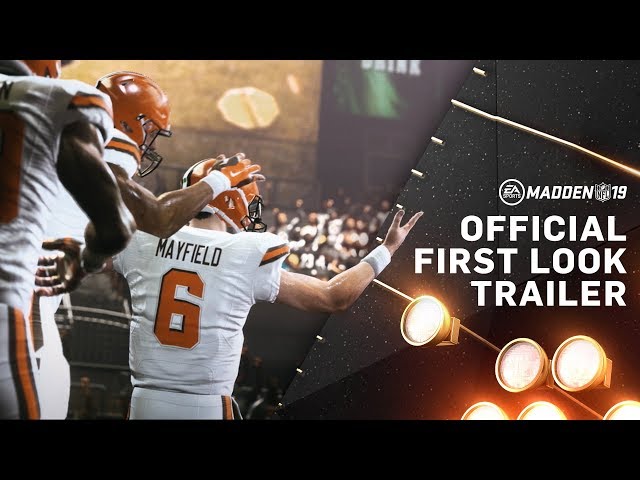 Colin Kaepernick became the subject of controversy in 2016, when the NFL quarterback refused to stand for the U.S. national anthem in protest of racial injustice in the country.
This is the first PC Madden title in a number of years, and is currently available via Origin Access, either as a trial for standard members or the full game for those who spring for the Premier tier.