Editor's Note: The data presented by Ming-Chi Kuo in the original Medium report is a personal prediction based on their own data. Bear in mind that it could be inaccurate and Meta has yet to comment on the actual figures for the Meta Quest 3.
Hype has been steadily building for the imminent arrival of the Meta Quest 3, but an industry analyst has poured cold water over the impending launch with some shocking allegations about expected sales figures for the VR headset.
It looks like the Meta Quest 3 may be on track to sell far fewer units than its predecessor, the Meta Quest 2, in a shocking reveal which dampens hype considerably.
Meta has been preparing for the Meta Quest 3 release date for some time with a drip feed of promotional videos and new details about the headset. The tech company is clearly keen to improve on the drawbacks of the Meta Quest 2 with its successor.
The Quest 3 is 40% smaller than its predecessor, although no lighter, with double the processing power and a 30 percent "better" resolution. It's also more expensive, especially given the Quest 2's recent price drop.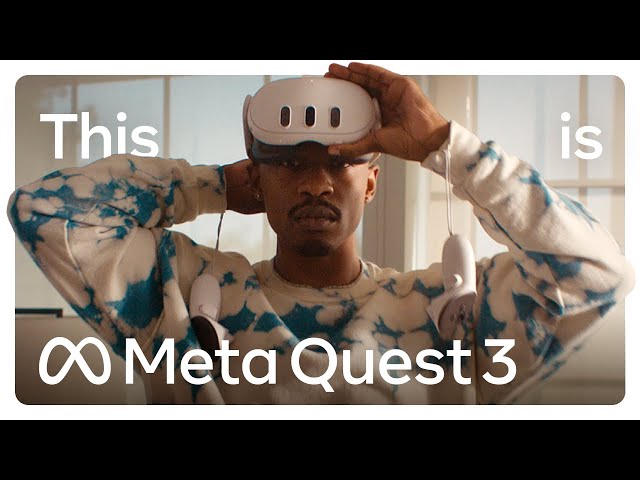 Early indications suggest consumers aren't convinced by the Quest 3, according to TF International Securities analyst Ming-Chi Kuo. In fact, his Medium piece paints a picture of declining demand in head-mounted displays and the metaverse in general.
According to the analyst, "The original shipment forecast for Quest 3 in 2H23 was set at over 7 million units. However, due to anticipated weak demand, the current shipment forecast for 2H23 has been cut to between 2–2.5 million units, with shipments in 2024 estimated at around 1 million units."
Selling 5 million units fewer than forecasted in 2023 would surely be a disaster for Meta. The picture for 2024 isn't any rosier, either, with shipments for the entire year allegedly estimated at just one million. Ming-Chi Kuo goes on to speculate that "the potential losses for Meta's HMD/metaverse hardware business may exceed projections and warrant investors' attention."
It's possible these dire projections prompted the recent Meta lay-offs reported by Reuters. Apparently, 4,000 jobs across various Meta teams, including Facebook, Instagram, and Reality Labs – which is responsible for virtual reality technology – are being cut.
At any rate, it looks like the future of virtual reality is in doubt. Despite Mark Zuckerberg being a huge proponent of VR and the metaverse, consumers seem unconvinced by his vision so far.
The Meta Quest 3 will be arriving very soon, so make sure you check back to our website for our full review. If you're planning to pick a Quest 3 up, make sure to check out our list of the best VR games so you've got plenty to sink your teeth into when your shiny new headset arrives.