When is the Stranger Things VR release date? Arguably one of Netflix's biggest IPs, Stranger Things fans across the world can finally experience what it's like being in the Upside Down, at least in virtual reality.
Considering the Stranger Things season 5 release date seems quite far away right now, returning to Hawkins in a never-before-seen way definitely sounds enticing. Fortunately, Stranger Things VR is looking to be one of the best VR games out there, and considering our Meta Quest 3 review praised the new headset, what better way to spend your time than in the 80s?
Stranger Things VR release date
The Stranger Things VR release date is Thursday, November 30, 2023 on Meta Quest 2, Quest 3, and Pro for $29.99 / £22.99.
This was confirmed via the Quest store listing for the game after previously being announced for Fall 2023. There's no confirmation as to when, if ever, the game will arrive on PC and Steam.
You can pre-order the game on the Quest store now, which will grant you access to the game when it launches, and you can take advantage of a 10% discount during the pre-order period.
While the game has been previously showcase in a gameplay and announcement trailer, in the recent Meta Connect, the game was confirmed to have mixed reality capabilities for the Quest 3 and likely the Quest Pro headsets.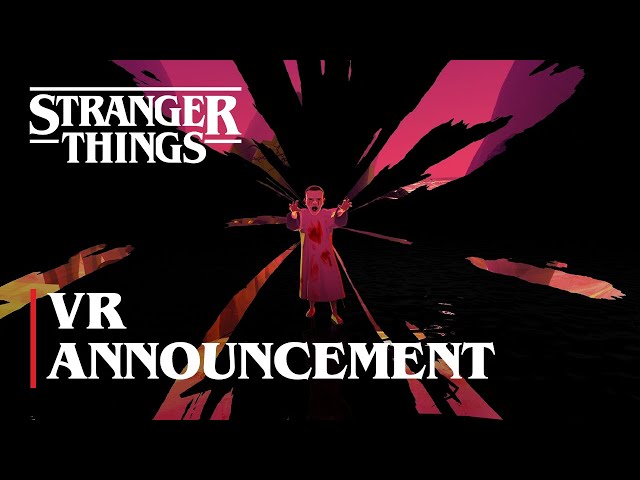 Stranger Things VR story
The story takes place before and during the events of Stranger Things season 4, with the player taking control of the antagonist and villain Vecna. Various events from the season will transpire, including Vecna's previous life as Henry Creel, the start of his rivalry with Eleven, and finding the Mind Flayer in the Upside Down.
It's currently unclear as to whether the game will showcase any major story beats outside of season 4, however, we don't expect it considering a majority of fans are unlikely to play the VR game unless it becomes accessible elsewhere.
Stranger Things VR gameplay
With you taking the role of Vecna / Henry Creel, you can expect to take advantage of the character's powers. Firstly, you'll be able to grab and crush foes using his telekinesis or invade people's minds and memories, including fan favorites like Will Byers and Billy Hargrove.
You'll also get to explore the Upside Down from a new perspective, as well as relive Henry's time at Hawkins Lab with Dr. Brenner. The Quest store listing also states you'll be able to open and close portals between worlds and realities, which is likely pointing at the mixed-reality gameplay.
certainly not a system seller itself, but it's definitely going to make buying one of the best VR headsets even better, and it could be one of the best VR horror games yet.