Metal Gear Solid 3 Remake has been a tantalizing but suitably murky prospect for a while. The Cold War stealth game and, arguably, epitome of the Hideo Kojima MGS series, a whole-new version of Snake Eater has often felt like one of those dream projects that would never actually come to fruition. According to new reports, however, it is now "hard confirmed" that Metal Gear Solid 3 is being remade by Konami and launching for PC as well as consoles. The news arrives ahead of the PlayStation Showcase on May 24, where we may possibly see initial footage of Metal Gear Solid 3 Remake, as well as more from Konami's various new Silent Hill games.
PCGamesN recently reported on J. Scott Rakozy, the composer behind Hogwarts Legacy, sharing what seemed to be a new version of the classic Metal Gear Solid theme. With other rumors swirling about MGS3 Remake for the last few months, it seemed the possibility was growing stronger and stronger. Now, with the PlayStation Showcase soon to begin, a fresh report seemingly confirms that Metal Gear Solid 3 is indeed coming back.
Jez Corden, co-host of the Xbox Two podcast, and editor at Windows Central, says that they "have now been able to hard-confirm that the [Metal Gear Solid 3] remake is real, and it's coming to Xbox and PC as well as PlayStation, despite a marketing deal."
Although the extent of the project is unclear, and we do not know whether it is being developed entirely by Konami or in collaboration with another studio – as is the case with Silent Hill 2 Remake, which is being worked on by Bloober – it seems likely that we will see the first official reveal of MGS3 Remake imminently.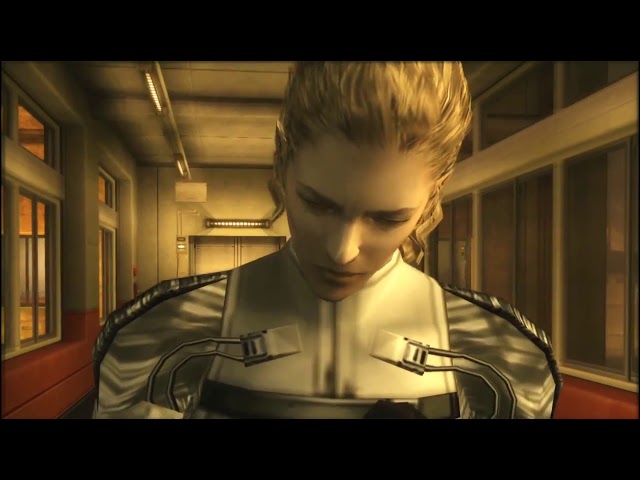 "A short while ago, rumors began to swirl that Metal Gear Solid 3 could be getting the remake treatment," Corden adds. "I am now able to independently hard-confirm said rumors."
This won't be the first time a Metal Gear Solid game has been remade. Long-time fans will remember the MGS1 remake, Twin Snakes, for the Gamecube. In some ways, MGS3 may seem an unusual place for Konami to start remaking the Metal Gear Solid series – despite Twin Snakes, we'd all welcome a full, modern remake of the first game, and naturally, there's also MGS2, another classic and potential starting point.
However, within the series' story chronology, MGS3 is the 'first' game. I don't want to get ahead of myself, but perhaps this could form part of a longer strategy to remake and reboot the entire original Metal Gear Solid trilogy, beginning with the '60s-set Snake Eater – which also introduces Big Boss, Ocelot, and so on – before jumping ahead to MGS1 and 2. We'll have to wait and see.
In the meantime, take a look at some of the other upcoming games we're expecting in the near future. You might also want to don the camouflage, smear on the facepaint, and chow down on some rations with the best survival games, or maybe try some other PC classics like MGS with the best old games still playable today.