We've been writing some variation of 'this Microsoft Flight Simulator feature looks gorgeous' ever since the sim debuted back at E3, but it remains true through every bit of footage the developers have released so far. As a New Year's gift, we've gotten a brief overview of MFS's wintry weather effects, and they look similarly stunning.
The trailer doesn't come with any written details on how snow works in-game, but it doesn't really need to. One shot shows a bank of clouds roll in, a mist of snow beginning to fall, and accumulation coating trees, grass, and buildings appropriately over time. Then we get a whole load of flythroughs of snow-covered environments.
So that's real-time snow accumulation confirmed – given everything the devs have previously said about MFS's real-time weather system, it's unlikely that this is trailer trickery. A video a few months ago detailed how the sim will pull in real-world weather data, right down to wind speed, pressure, and humidity, and it looks like the simulation can handle accumulated snow, as well.
Check out the snow in action below.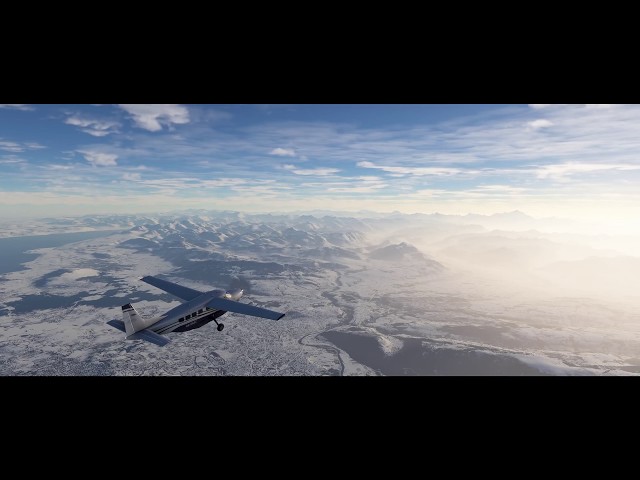 The future of plane games is coming, and it's looking better than ever.