Minecraft is officially ten years old today. Mojang has been building towards a major celebration all month, but now that the game is officially a decade old, the developer has revealed one last party-piece – Minecraft Earth.
Revealed earlier today, Minecraft Earth is an augmented reality mobile game that allows players to build something on your phone and then drop it into the real world for all to see, Speaking to The Verge, game director Olafsson described the game as "an adaptation, this is not a direct translation of Minecraft." Building mechanics and Minecraft's blocky take on physics remains, but Minecraft Earth introduces some major changes.
For example, you won't be able to start hammering away at a real-life in order to collect wood. Instead, you'll be heading to 'tapables' – small resource piles similar to Pokemon Go's Pokestops. To build the kind of massive structures that Minecraft has become famous for over the years, you'll need to collect an awful lot, which means you'll need to head out and explore to find more materials.
Olafsson says that Mojang has "covered the entire planet in Minecraft." Any lake can be fished from, while any tree in any park can be converted into wood. To help you earn more, Minecraft adventures will spawn dynamically all over the map, allowing multiple people to experience the same gameplay at once.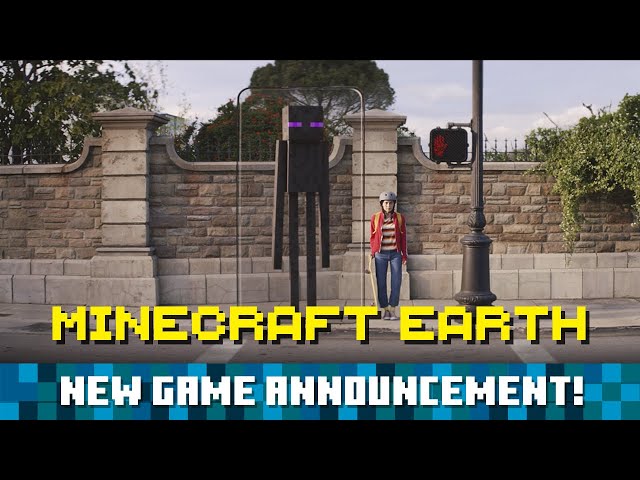 That also applies to building, and anything you're putting together can be seen and interacted with by nearby players in real time. It also means that your resources can be stolen, but only if the would-be thief is willing to come right up and steal your blocks from right under your nose.
Microsoft is planning to release Minecraft Earth in closed beta later this summer, although it's not clear how big that beta will be, either in terms of player count or geographically. There's no full release date set yet either, but I imagine we'll find out a little more at E3.
Platform jumping: Pokemon games for PC
When it comes to the rest of Minecraft's birthday celebrations, Mojang is proving generous, thanks to the free-to-play browser version, Minecraft Classic, which released earlier this month. All told, it's looking 2019 could prove a big year for Minecraft fans.