Monster Hunter: World PC reviews are here at last, letting us know exactly what to expect from the first computer port of Capcom's premier hunting series. It's positive press all around, ourselves included – in our review, Sam Greer sings the game's praises, saying:
"It's due to the freedoms Monster Hunter: World offers that I am happily putting more time into it after playing for well over two hundred hours on console. That speaks volumes for how rich the whole experience is," adding that "Monster Hunter: World is one the finest action RPGs ever made and a unique, rich co-op title to boot. Spectacular and deep in equal measure, with the technical improvements of the PC version, it's happy hunting all round."
The 9/10 score is right in line with the praise the game's been getting across a variety of outlets. OpenCritic puts the game's aggregate score at 90 since the game's launch in January, and Metacritic puts a selection of recent PC reviews at the same 90 point score. Check out a handful of those PC reviews below.
Monster Hunter: World PC review scores:
It seems Monster Hunter: World hasn't lost its charm even months after its original release, and though the improvements to the PC version are subtle they make it an excellent way to play the game – either again or for the first time.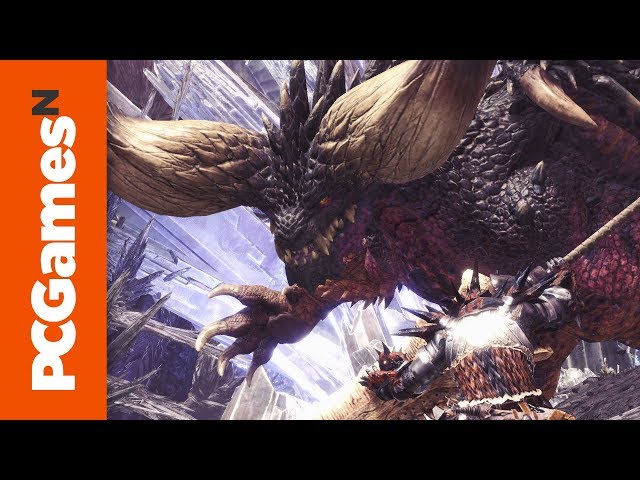 If you need some more nitty-gritty tech details, check out our Monster Hunter: World PC performance review, and if you need help getting started you'll want to take a look at our Monster Hunter: World beginner's guide. The PC version is scheduled to launch tomorrow, August 9.