Netflix's crime drama Narcos, based on the events of 'drug lord' Pablo Escobar's life, is getting a videogame accompaniment. Launched by Smoke and Sacrifice publisher Curve Digital, film company Gaumont, and developer Kuju, the title will focus the series' first season as a "brutal tactical turn-based strategy game" – with a bit of a twist.
Officially announced in a press release today, Narcos: Rise of the Cartels will see you have to make a critical choice: become the DEA (Drug Enforcement Administration) or take on the role of the Medellin Cartel itself. Each has its own distinct campaign, seeing you either assist the Narcos' drug empire in pursuit of domination, with El Patrón himself watching over you, or join Steve Murphy to take it down.
In the way of gameplay, it looks like the game will offer something pretty fresh to the turn-based strategy genre, with some "innovative new mechanics." Units on both sides of the combat will move at the same time, and you'll get to take direct control of yours in a third-person view if things start getting a little hot to handle, giving you an edge in critical moments.
You'll form your team based on multiple class-specific role choices, plus you'll get the option to upgrade your skills. One thing to note, though – everything you do will have "lasting consequences." You'll want to pick your side – and all your choices – pretty carefully, then.
If you're keen to get an idea of the game in action, check out the trailer below. The narrator describes a "brutal war over what they call white gold" with a few shots of the two opposing sides fighting it out in turn-based combat gameplay that looks like it would appeal to fans of the XCOM series. The trailer also showcases different environments that will feature as the battlegrounds for the cartel and the DEA: the "barrios" ('neighbourhoods'), the jungle, and the cities, as well as giving a few hints about what kind of missions it might feature.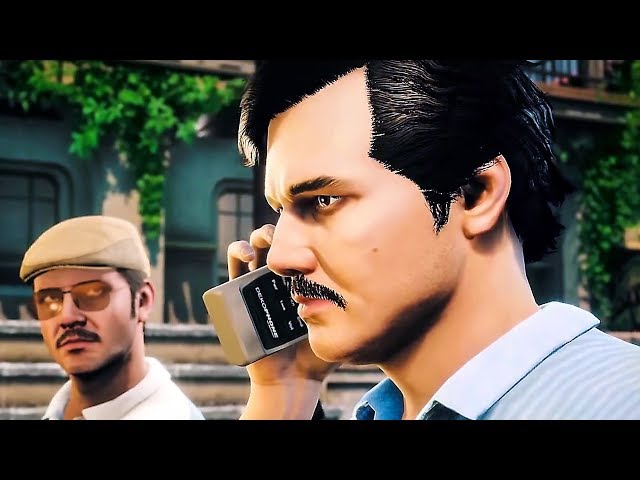 For example, at around the 0:42 mark the player's objective is to 'kill Cockroach' – a Chilean smuggler portrayed in the Narcos episode 'Descenso.'
WHEN WILL NARCOS: RISE OF THE CARTELS RELEASE?
According to the press release, Narcos: Rise of the Cartels is set to release digitally in "late 2019," with a physical release to follow in Q4 2019 – but it'll be available to pre-order from today. It's heading to PC as well as consoles.
If you're a fan of the genre, check out our guides to the best strategy games on PC.