It's looking increasingly like Ubisoft's new Tom Clancy game will be a Ghost Recon title. According to Rainbow Six Siege YouTuber CoreRoss, the new Wildlands game will be revealed at an event later this week.
CoreRoss' video, which you can check out further down this article, references a tweet from the official Ghost Recon account encouraging players to tune into a world premiere event taking place on May 9 at 11:30 PT (14:30 ET, 19:30 BST). It also looks into previous teasers, all of which reference a fictional drone company called Skell Technology. Those teasers invite players to the company's convention, set to take place at the same time as the game's reveal event.
Elsewhere, the new Ghost Recon Wildlands DLC contains an easter egg referencing Jace Skell, the CEO of Skell Technology. He features on the front of a magazine cover that mentions "remote South Pacific islands" – somewhere called Auroa features heavily in those aforementioned teasers – which CoreRoss thinks could be the setting of the game.
Another quote attached to that easter egg has Skell saying that "the old world is now obsolete, its foundational pillars human servitude. We've replaced slaves with machines." CoreRoss reckons those machines could in some way be the antagonists of the game, especially given how frequently the company's drones have appeared in other teasers.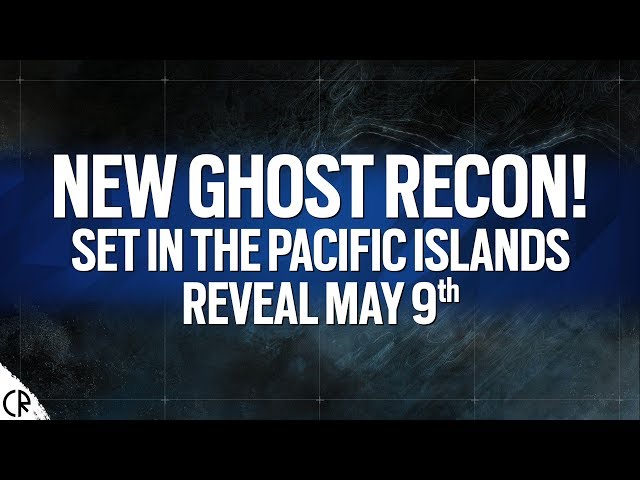 We're likely to find out more information at the reveal event later this week, and we could also see gameplay in the not too-distant future as well – CoreRoss points out that former CS:GO pro-turned-streamer Shroud has said that he'll be streaming more Ghost Recon Wildlands at the same time as the mysterious event.
Related: Here are the best sandbox games on PC
While it's looking likely that we'll be seeing a Ghost Recon game, it's still possible that a few other titles might tie in to the reveal. Skell Technology easter eggs have also pointed towards both Rainbow Six Siege and Splinter Cell, and given that Ubisoft CEO Yves Guillemot says that we "will see something" related to Sam Fisher sometime soon, it's always possible that the teasers aren't all that they seem.