Taking on the New World in style has never been so easy. Amazon Games' new MMORPG breaks the chains of traditional classes, letting you wear what you want while fighting with whatever you want. Fancy honing your bow skills while wearing full plate armour? It can be done.
Abilities and skills in New World are derived from the items and weapons you choose to equip, and not by preset class design. When it comes to weapons alone, each one comes with two skill trees, giving you even more control over how you want to play.
With so much freedom of choice the possibilities are nearly endless. And while you can mix across fantastical stereotypes if you want, this freedom of choice means you can keep things traditional if you wish. Choosing to follow class archetypes is now something decided by the player, not the game. You can play a rogue, a warrior, or a mage; a healer, a DPS, or a tank.
In fact, about the only thing New World can't do, is enable you to be a literal tank, with caterpillar treads and all. You'll have to figure out that one on your own. Preferably without getting the rest of your party wiped in the process.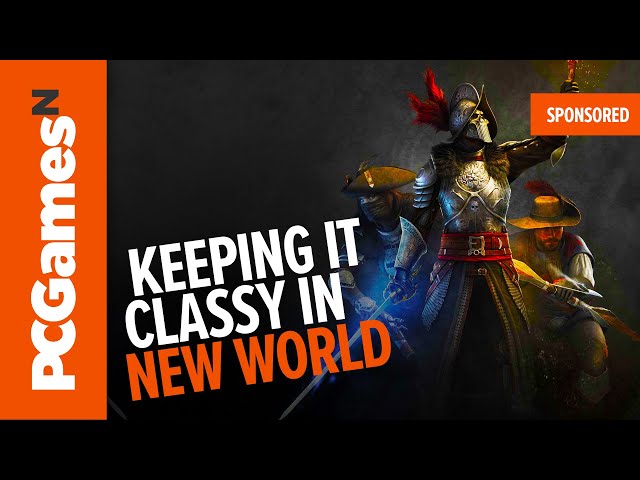 To live your best MMO life, free of the shackles of tradition, check out New World on Steam here. Those sick Tier V sets won't acquire themselves, after all.