Look out Rainbow Six Siege – there's a new tactical FPS in town. Or there will be, sometime in 2020. Devs from some AAA studios (like Wargaming and Remedy) have teamed up to create new studio Redhill Games, and announced their first title at The Game Awards 2019. It's called Nine to Five and is "a fresh take" on the tactical FPS genre, due to hit alpha testing next year.
As revealed in a press release, alongside a teaser trailer which you can check out below, Nine to Five is based in a near-future world where corporations are king, and mercenary work "is just another job." You'll be given the challenge of outwitting your enemies in 3v3v3 matches, over three rounds in which the objectives keep shifting. Each round has an impact on what happens in the next, meaning you and your team will be kept on your toes.
Rather than scoring victory through brute force and sharp reflexes, Nine to Five will reward players instead for "smart" teamwork, so it looks like communication, co-op, and adaptability will be key.
Matias Myllyrinne, CEO of Redhill Games, says: "A lot of modern shooters are often too chaotic and random to really let you enjoy them. With Nine to
Five, we're challenging players with creative new mechanics to bring back that classic feeling of playing with friends, finding your role, and working together to outplay the competition."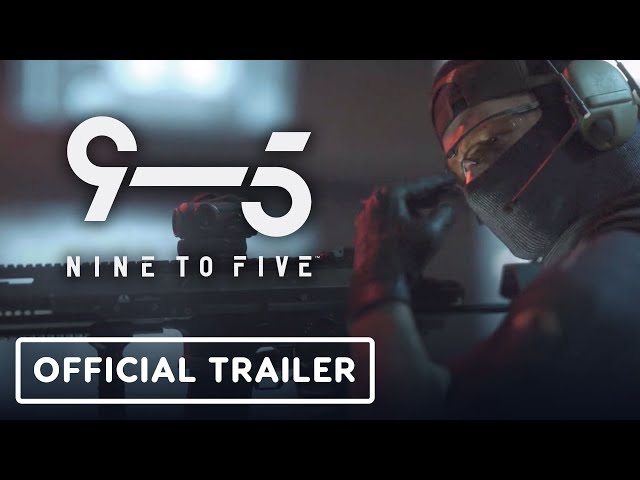 There's no Nine to Five release date to mark on our calendars just yet, but signups for the chance to play the alpha test sometime in 2020 are now live here, if you're keen to be one of the first to dive in.