With the Nvidia GeForce RTX 4060 arriving next week, review samples of the upcoming Lovelace GPU are starting to make it out into the wild. So, you know what that means: benchmark leaks. Like clockwork, we've got data, and it's not the most flattering when compared to the previous generation.
Twitter bot Benchleaks picked up a test done with the RTX 4060 on Geekbench, and the results are a mixed bag. The pixel pusher's alleged scores of 99,419 in Vulkan and 105,630 points in OpenCL test place it above the AMD Radeon RX 7600 and RTX 3060 in terms of performance, but below the RTX 3060 Ti.
| | | |
| --- | --- | --- |
| GPU | Vulkan | OpenCL |
| Nvidia GeForce RTX 3060 Ti | 104,776 | 112,159 |
| Nvidia GeForce RTX 4060 | 99,419 | 105,630 |
| AMD Radeon RX 7600 | 95,147 | 80,209 |
| Nvidia GeForce RTX 3060 | 84,966 | 89,250 |
It's important to mention these benchmarks are a measure of raw computing output, and don't exactly correspond to how effective the cards are when gaming. That said, it's a useful comparison until we can run benchmarking for ourselves when we get our hands on the GPU. The Nvidia RTX 4060's leaked benchmark points to a performance increase of between 15 and 20% compared to its last gen counterpart, the RTX 3060. For context, that's similar to the increase from the RTX 2060 to RTX 3060 a generation earlier.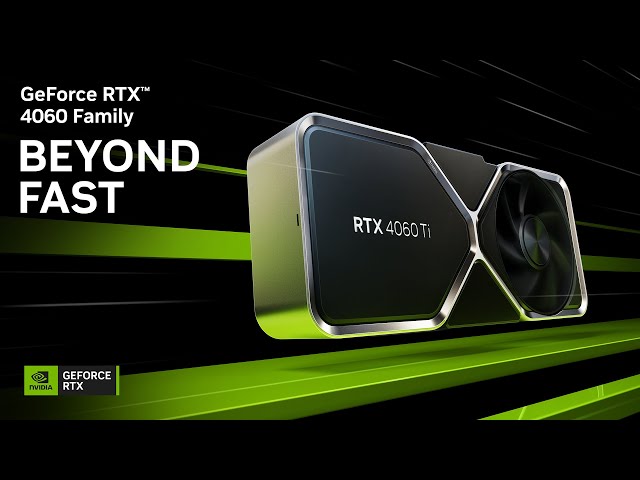 But, if this leak is correct, that'd make the RTX 4060 a little weaker than the RTX 3060 Ti, which is a bit disappointing. Considering you can often pick up the RTX 3060 Ti for substantially lower than its original asking price, it might well be hard to recommend the RTX 4060.
The Nvidia GeForce RTX 4060 release date is just around the corner, and we can't wait to get our hands on team green's newest Lovelace GPU. Let's hope it packs more of a punch than these leaks suggest. Make sure to check back for our full review, with benchmarking done on our test system.