A beastly new group boss and 80-player fight to bring it down launch in Old School RuneScape today. Along with some brand new combat mechanics to tackle, The Nightmare of Ashihama group boss battle brings the chance to grab some all-new shiny rewards.
As announced by developer Jagex, The Nightmare is a monster who has made their home below the in-game town of Slepe, in Morytania – and it's causing a few problems. It's been "feeding on the dreams of the innocent townsfolk and growing stronger every moment", so now you've got to defeat it once and for all. It's the first ever group boss unique to the classic-style MMORPG that "has a co-op focus", according to the devs in a press release.
You'll be able to tackle The Nightmare in groups of up to 80 players at a time. While you can technically take it down solo, and the difficulty scales with the size of the current group, the studio says "only the very best" will be able to kill The Nightmare alone – so it might be a good idea to team up and take it down together.
Best of all, the studio announces, "Every player who takes part in the fight will get their own reward, so that no-one needs to scramble to claim the best loot" – and there is plenty up for grabs, including unique rewards. When the beast dies it has has a rare chance of dropping a single unique item – the more damage you hand out, the better the chance it'll be you who gets it.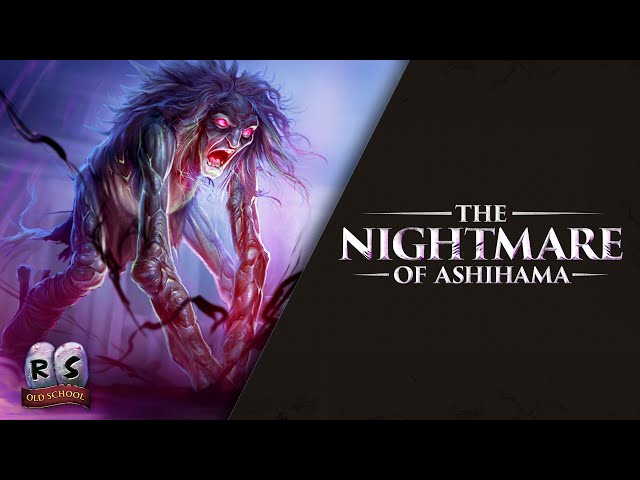 There's an Inquisitor's Mace that does plenty of damage and doesn't degrade, a Nightmare Staff and three different Orbs – Harmonised, Volatile, and Eldridtch, each with their own effects – and three pieces of Inquisitor's armour to be earned.
You'll need to deal a minimum amount of damage to earn rewards during The Nightmare and the number of loot droops scales with the amount of damage the attackers handed out during the battle. Every player who contributes "enough" to the fight, however, will get a chance of picking up a tertiary drop, such as pet, jar and clue scroll. So, go get stuck in.
The Nightmare of Ashihama group boss fight kicks off today, so head over to Old School Runescape's site to find out more – and dive in.