Overwatch has been providing Blizzard with a bit of a conundrum of late. A distaste for the three tanks and three healers meta known as 'GOATS' has bled over from online to the Overwatch League. During the second week of competition, the Houston Outlaws met with a chorus of boos from the crowd for swapping to that particular strategy.
Those more attracted to Overwatch for its promise of diverse and inclusive heroes to root for have also been disappointed by Blizzard's last hero reveal Ashe – as she represents another white female in a cast of heroes lacking representation of a black woman. It's against that backdrop we're introduced to Overwatch's new healer and DPS hybrid character Baptiste. While he certainly has Blizzard's sparkling charm and personality woven through his character and abilities, he may not address all of the community's qualms.
Blizzard seems to have designed Baptiste with the community's GOATS frustration in mind. Speaking before Baptiste's reveal, Overwatch lead designer Geoff Goodman explains that the team wanted to avoid making a character that would strengthen the problematic set up. The GOATS composition relies on a collection of three healers and tanks grouping up and using Lucio's speed boost to steamroll through the other team while sustaining itself with healing. "You do have something like AOE healing which is quite good for GOATS," Goodman explains. "But he also has some things that don't work as well for GOATS, which is probably good because we don't want to reinforce that."
Goodman goes on to explain that he hopes Baptiste will offer a counter to the strategy, too. His Immortality Field prevents anyone around him from going below 20 hit points, and his ultimate throws up a projection that doubles the damage and healing of any weapon that fires through it. Because of the latter ability, we should see more DPS characters brought back into the fold, such as Soldier 76 and McCree, as they can sustainably fight at range and enjoy the benefits Baptiste offers. "You're much better off using his ultimate for a Bastion set up or a McCree, [Soldier] 76, any kind of hitscan, or somebody like Junkrat – when he fires his shots through it's really powerful," Goodman says. "So the hope is that he's very strong but doesn't reinforce the current GOATS. Hopefully, he'll actually help counter it."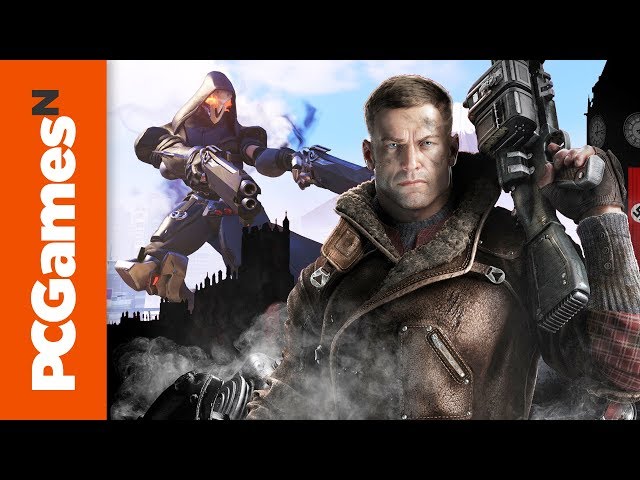 During the reveal, Overwatch's lead writer Michael Chu also answers a question about Blizzard's commitment to diversity and how Baptiste fits into that in the wake of the community's disappointment with Ashe. Chu maintains that, while the overall philosophy is made up of optimism, inclusion, and diversity, several heroes are in development at any given time. As such, who happens to come out is a product of Blizzard's development process. "They can't just be a grey box that shoots something," Chu explains. "We start to narrow in on the personalities of the characters early on in the process. And so, in a lot of ways, which character comes out is an organic part of that process. Because of that, we felt that at the moment Baptiste was the right character to make."
Borrowing from a swathe of different cultures can throw up challenges in maintaining a fair representation across the board. As such, I ask Goodman and Chu what steps Blizzard undertake to make sure adaptation of culture is faithful, and what attracted them to Haitian culture. Chu tells me that in the case of Baptiste the team worked closely with his voice actor Benz Antoine, alongside doing additional research to strike a faithful representation of the country.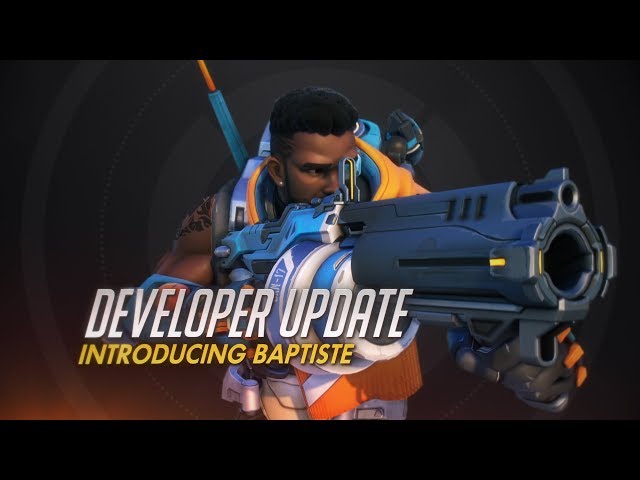 Much like they do with every other character, Blizzard also works alongside its various localisation teams to make sure the language is correct, too. "One of the things that came up a lot when we were talking with the actor, and when we were doing research, was this kind of idea about having a character who has this optimism. I think there's this optimism that really resounds throughout the Haitian culture that we looked at and so we really wanted this character to exemplify those. He's gone through some hard times in his life, but when you play him, you'll see that he always has this optimistic outlook."
Related: Meet the rest of Overwatch's diverse cast of heroes
The introduction of Baptiste may not bring back the controlled chaos of the 'dive' meta that some corners of the fandom enjoyed. It should, however, help to bring Overwatch's forgotten damage heroes back into the fold and give dedicated healer players another vibrant option. The only blight on all of this is that another section of the game's fandom will have to wait for a hero to relate to and root for, though I have no doubt that hero is in the works.