Path of Exile developer Grinding Gear Games is a little swamped right now, with several different projects in the works and a community eager for updates. But – with multiple damning reports of excessive overtime ('crunch') in game development still fresh in the memory – studio managing director Chris Wilson has insisted he will not compromise his employees' work/life balance.
"Some studios make their teams work 14-hour days to pack every patch full of the most fixes and improvements possible," Wilson writes, in an update on Reddit. "Sometimes when we read our own patch notes threads and community feedback, we feel that we are being asked to do the same.
"I will not run this company that way. While there's inevitably a bit of optional paid overtime near league releases, the vast majority of a Path of Exile development cycle has great work/life balance. This is necessary to keep our developers happy and healthy for the long-term, but it does mean that some game improvements will take a while to be made."
The commitment follows a daunting list of the projects Grinding Gear Games is juggling, including improvements for its current challenge league, Synthesis, as well as a gameplay refresh for its next big update, version 3.7.0.
Then there's the "4.0.0 mega-expansion", intended to anticipate the next generation of action-RPGs, and the ExileCon convention at which it will be announced. Aaaaand then there's a launch in South Korea and improvements for the console version of the game.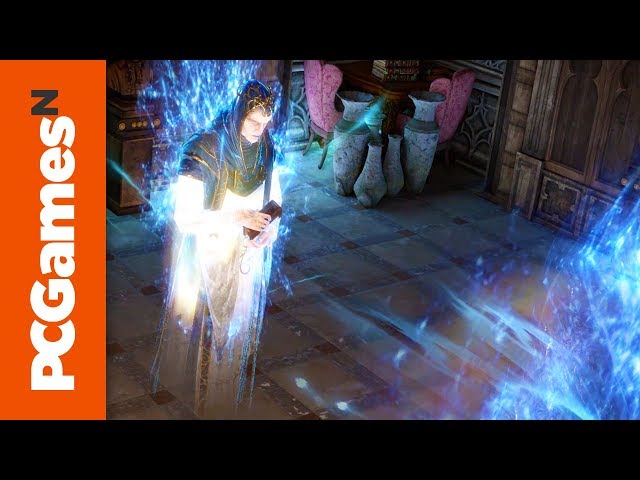 It's a lot, I'm sure you'll agree, and it's to Wilson's credit that he insists on protecting his staff's quality of life in spite of what must be huge pressure to imitate the recently-exposed practices of other studios. In case you missed these, here's Kotaku's report on Anthem's development, PC Gamer on crunch during Mortal Kombat 11, and Polygon on what seems to be a constant state of crunch at Fortnite developer Epic.
Path of Exile is free: just like these other great free Steam games
The community has recognised this, with most of the replies to his post being supportive. Shutupweeb, for instance, offers a much nicer sentiment than you might expect from their name, saying "it's things like these [sic] why I've given hundreds of dollars to GGG in supporter packs and MTX. I have no problem throwing money at a company when this is how it's run."