Path of Exile's massive version 3.7.0 update, better known as Legion, went live earlier today. It brings with it a much-anticipated and extensive overhaul for melee combat, and the new Legion challenge league.
The melee rework brings a huge swathe of balancing changes, as well as a fundamental rethink of the principles of close combat. Every attack can not hit multiple enemies by default, and you can interrupt your skills (i.e., attack canceling) for greater flexibility. Many monsters will also now deal damage in a specific area in front of them rather than directly to a target, so you can now dodge this damage by sidestepping and so on. You'll also notice improved enemy telegraphs, and more granular revisions to targeting, accuracy, blocking and so on.
Of course, a new major update also means a new challenge league – these are time-limited game worlds that serve to introduce and test new content. In the Legion challenge league, you'll encounter monoliths as you explore – touching one will reveal ancient armies frozen mid-battle, and grant the chance to free them so you can fight them yourself. Defeat them for "great rewards" and "splinters you may later use to access the Domain of Timeless Conflict."
Those are the big headlines, but there is plenty more in this mammoth update – the full patch notes are here and boy are they extensive. You can get a quick taste of the gameplay in the trailer below: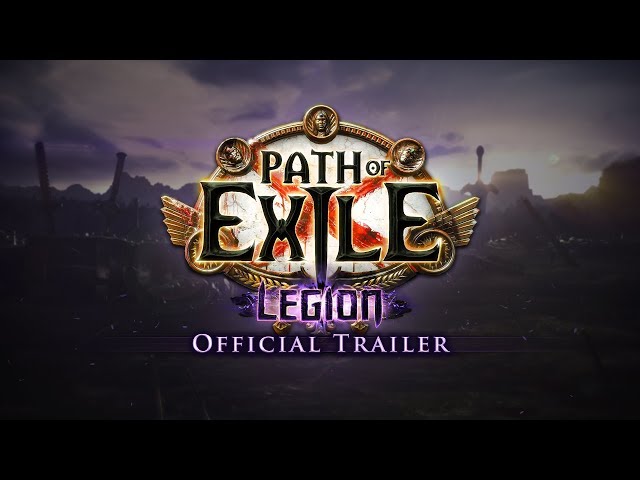 In case you've missed the news so far, here's everything else we know about Path of Exile: Legion. In heartening recent news, Path of Exile's game director has vowed never to crunch when running his studio, Grinding Gear Games.
Like free stuff? Check out the best free PC games
Big things are ahead for Path of Exile. Grinding Gear has been building up to version 4.0.0 – a huge mega expansion that "is going to take on Diablo 4, as far as we're concerned." We're expecting more news at ExileCon in November, but the release itself is still a year and a half away.