What are Payday 3 system requirements? You won't need a particularly beefy gaming PC to cause mayhem in Payday 3, as the co-op shooter will run on pretty old hardware.
To meet Payday 3 minimum requirements, you'll want a graphics card as powerful as the Nvidia GTX 1650. While you can still pick up this budget GPU for cheap, there are plenty of newer, better value options available if budget is a concern. The AMD equivalent isn't specified, but we reckon you'll be ok running a Radeon RX 570 or better. You'll also need to equip yourself with 16GB RAM and a CPU on par with Intel Core i5 9400F. We reckon a Ryzen 5 2600 will do the trick if you're dead set on team red.
Here are the Payday 3 system requirements:
| | | |
| --- | --- | --- |
| | Minimum | Recommended |
| OS | Windows 10 64-bit | Windows 10 64-bit |
| CPU | Intel Core i5 9400F | Intel Core i7 9700K |
| RAM | 16GB | 16GB |
| GPU | Nvidia GeForce GTX 1650 | Nvidia GeForce GTX 1080 |
| Storage | 65GB | 65GB |
To meet the Payday 3 recommended specs, you'll need some slightly better gear. GPU-wise, pixel pushers akin to the Nvidia GTX 1080 are the order of the day, rounded out with an Intel Core i7 9700K and 16GB of RAM. Again, no AMD equivalents are specified, but you can't go wrong with an RX 5700 XT and a Ryzen 3 5300G to fulfill your respective GPU and CPU requirements. So, a bit of a step up from the minimum spec, but you'll hardly need to rob a bank to get your hand on hardware of that standard.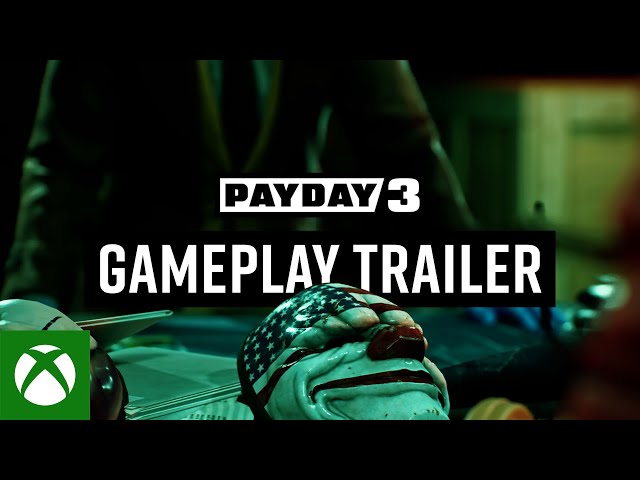 The Payday 3 size requirements ask for 65GB of storage, but there is no set requirement for an SSD. Payday 2 asks for a hefty 83GB of available space, and we expect Payday 3 to expand over time, just like its predecessor. Despite it not being required, the wise move is to get the biggest and best SSD you can to ensure your loading times are nice and low.
Payday 3 is finally out and you can check out our Payday 3 review if you're not sold on it just yet. If you've got to get your adrenaline-fuelled fix of crime action outside of bank heists, check out our guide to the best crime games.
Want to make absolutely sure your rig can take you on a crime spree? Take the Payday 3 system requirements test over on PCGameBenchmark to answer the question… Can I run Payday 3?