Just as we were getting to know the 8x8km island map of Erangel and its desert-themed counterpart Miramar, we now have even more new PUBG maps to get excited about.
From the recently released jungle map of Sanhok, a 4x4km jungle map designed for constant fighting, to a new snow PUBG map called Vikendi, there's always at least one more killing field in which to get your next chicken dinner. To help keep you updated on all of the PUBG new maps, we have assembled this roundup of everything we know about all the upcoming battlegrounds.
One of PUBG's best features is its range of colossal maps – they are big enough to cater to different playstyles and feature an unmatched variety of combat scenarios for would-be military tacticians to overcome. However, the newest PUBG new map is very different. This ice cold 6x6km map tracks footsteps and vehicle tracks as you battle it out in the shadow of a huge mountain. But, what's next? Here's everything we know about all the new PUBG maps.
PUBG SNOW MAP RELEASE DATE
Winter has come to PlayerUnknown's Battlegrounds with the main launch at a very suitable time: the PUBG snow map release date is December 19, 2018. That means you can get stuck in and turn the white snow red to your heart's content.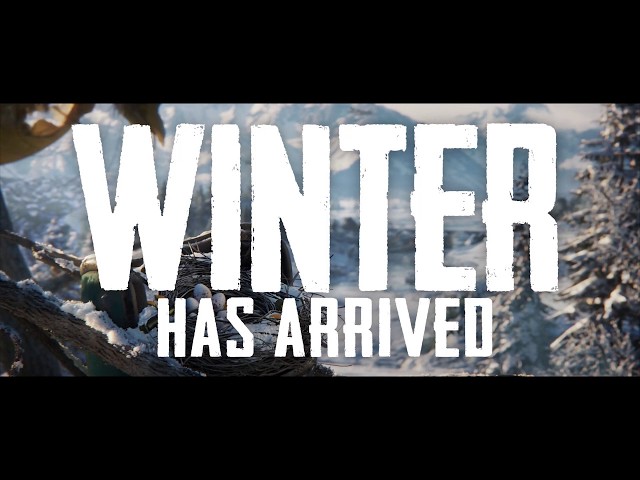 PUBG SNOW MAP – Vikendi
The PUBG snow map, Vikendi, is now live in the main game after the usual period of time on the TTS. Even before this we knew plenty about the upcoming PUBG new map thanks to substantial leaks from dataminer allthenewsisgoodnews, who has managed to recreate the entire Vikendi map using datamined files, unearthing heaps of details in the process including a name, possible vehicles, and key buildings.
Until we get the chance to properly evaluate the map in detail for ourselves, you can take a look at the reconstructed map flyover below.
The new snow map is 6x6km in size and is a mountainous island covered in snow. Previous datamines unveiled textures and models for buildings that would appear across the map, like a dino park, rocket, various castles, and plenty of Brick Gothic town houses.
A separate leak from Ruskalaka reveals the Vikendi mini map, which you can have a look at below.
One key location is a massive, Soviet-era cosmodrome. Initially, Mr Unknown himself (or Brendan Greene, if you prefer) revealed to us that the cosmodrome would feature several massive buildings full of loot, but that the team have had to scale down their ambitions. It looks like this will be the loot-rich hotspot in which only the bravest PUBG players will drop.
"I see [a level designer] work on the cosmodrome, and the guy who is working on the buildings – the first round of buildings he did were massive. You could host two or three whole battle royales within these buildings. They had 50 floors, they were gigantic, but they made the area look super cool. We did have to cut them down and make them more manageable so people did not run into a building and go 'Fuck'. So much loot, so little time."
pubg new map – what's next?
Of course, when we get a new PUBG map we're already thinking excitedly about when the next one will be coming. In our PUBG making of Vikendi interview with PUBG Corp's world art director, Dave Curd, we know that internal discussions of where one of the biggest battle royale games around is going next have already started.
"We're all having those internal discussions and there's lots of really cool stuff in the pot," Curd says. While he didn't go into specifics he went on to tease that "there's definitely some cool shit coming."