Can you believe PlayerUnknown's Battlegrounds is already three years old? Launched out of early access on March 23, 2017, the game's had a big and busy three years – and developer PUBG Corp. is looking to celebrate the new milestone. The studio's announced there's some free content in store for both PC and console players.
That's according to a 'Third Anniversary Announcement' post on the battle royale game's website, which announces: "Community is the backbone of any online game and, as such, celebrating our third year also means celebrating you". Following a recent competition that saw players around the world designing their own PUBG skins and putting them to a community vote, the studio has now created the winning entries.
These include a hoodie skin by user Karaagekun_Kei, an M416 skin by user Dy_Buddy, and a parachute skin by user Seb34627111. These will be available in a Third Anniversary Item Box, and can be grabbed for free from today (March 23) until April 23 on PC (for console, the distribution period runs from March 26 until April 25).
If you're on PC, you can pick up the goodies from the 'Customise' tab (under 'Utility' then 'Crate'). Take a look at these skins below: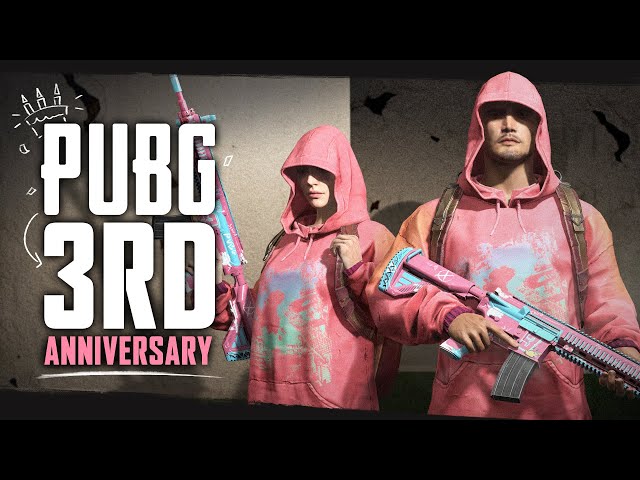 The studio also talks a little about what it has in store for players looking ahead. Plans include "map reworks, new maps, new weapons and mechanics, additional game options such as Arcade's Team Deathmatch, and of course quality of life improvements and bug fixes for some of your most pressing issues", the studio says.
Details are sparse on what these might be exactly at the moment, but PUBG Corp. says it hopes to share more about its plans soon.