Rainbow Six Siege players are once again losing access to Clash. The on-again, off-again, on-again, off-again, on-again, and now off-again Operator is the subject of yet another exploit, so she's off the table for Siege fans. Ubisoft has not provided details on the nature of the exploit, but one nasty glitch in particular has been making the rounds among players.
It seems the latest exploit would allow teammates to clip through Clash's shield. Players could put their bodies behind the shield while poking the barrel of a gun through the other side. Thus, they could freely fire on enemies while totally protected from damage thanks to the benefits of Clash's defensive ability.
"We are deactivating Clash today," the developers say on Reddit. "We have become aware of an exploit, and have decided to deactivate Clash. As such, Clash will not be available for play until we have resolved the issue." No word yet on when Clash will return to rotation, though it could certainly be a while.
Clash is a "top candidate" for a full rework, as game director Leroy Athanassoff tells PC Gamer, That's thanks in part to her shield – but just because shields are frustrating to play against, not necessarily because they're repeatedly broken.
They sure are getting repeatedly broken, though.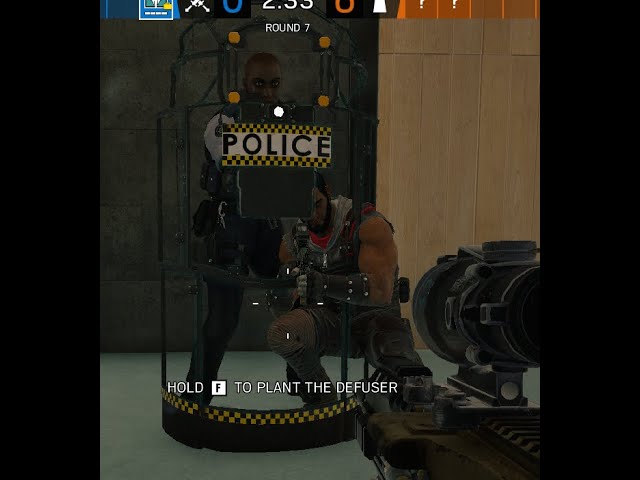 Rainbow Six Siege Year 5 is going to roll on with or without Clash, and you can follow that link for a load of details on what to expect from the next round of content.