Rainbow Six Siege Year 5 will be a transitional year for the tactical FPS, as the team announced changes to content at this year's Six Invitational. The usual annual additions, including Rainbow Six Siege new operators, fresh maps, weapons, and events will adjust to focus on existing content.
Each year has been pretty consistent, delivering eight Rainbow Six Siege operators, four map changes, and seasonal events. The choice to focus on existing content will freshen up game modes, as Year 5 introduces arcade playlist, so players won't have to rely on seasonal events, but instead have access to temporary events all year round.
The main changes set to arrive in Rainbow Six Siege Year 5 will be the lack of new map releases, as the priority is to focus on existing content – meaning no new maps for the next two years. It's not just maps, though, as Year 5 will see the transition of releasing two new operators each season, to just one. It's not just Year 5 that the Six Invitational shed new light on, as the team discussed the Year 6 roadmap, where there will only be a total of four new operators. Here's everything you need to know about the upcoming Rainbow Six Siege Year 5 operators and roadmap.
What is the first season of Year 5?
The first season of the Rainbow Six Siege Year 5 is called Operation Void Edge. This was initially leaked by Ubisoft via the Six Invitational app and then later confirmed by the official game Twitter account with a lovely space-age graphic. We've now had the full season reveal, so for more details, check out our guide to the Rainbow Six Siege Void Edge release date and operators.
Will there be a Rainbow Six Siege Year 5 Pass?
It has now been confirmed that there will be a Rainbow Six Siege Year 5 Pass, and that it will feature six Year 5 operators rather than the typical eight and will come at a reduced price.
What is the Rainbow Six Siege Year 5 release date?
Ubisoft has officially announced the launch times and date for Y5S1. The Rainbow Six Siege Year 5 release date is March 10, 2020. The Uplay download size is 77GB, so bear that in mind before prepping yourself for a ranked climbing session.
🌑 OPERATION VOID EDGE MAINTENANCE SCHEDULE
Y5 begins Tues Mar 10. Downtime ~1 hr

🖱️ PC: 9:00 AM EDT / 13:00 UTC
🎮 XB1: 10:00 AM EDT / 14:00 UTC
🎮 PS4: 11:00 AM EDT / 15:00 UTC
🌐 https://t.co/Mk0rQVBKm6

Void Edge: https://t.co/ENcLbPDXZK
Addendum: https://t.co/1OluFIeDdd pic.twitter.com/YzkQjz15wh

— Rainbow Six Siege (@Rainbow6Game) March 9, 2020
What do we know about the Rainbow Six Siege Year 5 operators?
Thanks to the latest Rainbow Six Siege Year 5 and Year 6 roadmap, we know how many operators we will be getting each season along with some rough details. Ubisoft has fully revealed the first pair of Year 5 operators due to arrive with Operation Void Edge, giving us plenty insight into new ops Oryx and Iana.
We can confirm, however, that the Rainbow Six Siege Year 5 second season operators will come from Norway and South Africa. As the third and fourth season operators drop to only one, there is currently little information available. We do know Tachanka will be reworked, including changes to his primary weapon and gadget.
You can learn more about both second season ops in our Void Edge review, but here's a quick rundown, plus some gameplay. Oryx is the new defender from Jordan and can sprint through soft walls, barricades, and even other players. His dash ability even allows him to knock back a fully shielded Montagne. On top of this, Oryx can also leap up through destroyed hatches – this is a first for the defending team.
Iana, the new Dutch attacker, boasts a hologram gadget that allows her to embody and fully control an identical clone of her. This can be used to draw out deadly defender utility, trick opponents into looking in the wrong direction, or provide intel for an entry-fragger.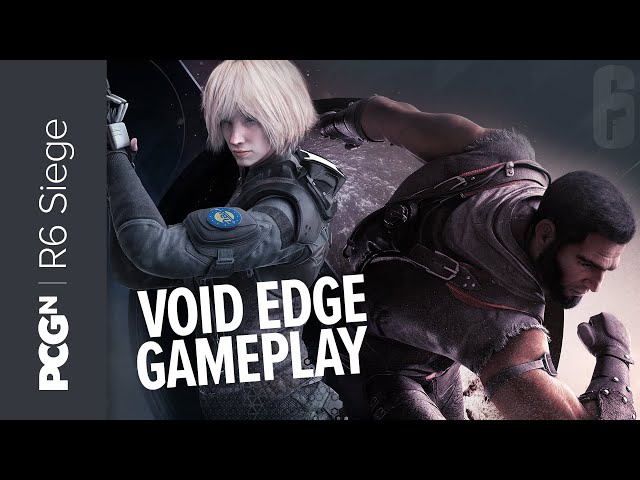 In terms of future Year 5 operators, we have some vague hints from reliable Siege leaker Komora, who mentions an operator who can dual-wield weapons, and a drone operator who can heal teammates, which would make for some very interesting comps if the healing operator is on the attacking team. All of these are incredibly vague and it's crucial to flag that Ubisoft has been known to abandon operator gadget ideas quite often.
Fans have also been getting excited about an Instagram post by the official Siege account that shows what appears to be a mock advert for Prestige National Bank, the bank from the map, er, Bank. In the background you can clearly spot the name Castle for a login, while in the foreground there's a credit card with an expiry date pointing to September, 2020. While this seems like quite a stretch, some fans have taken this to mean that there's a Castle rework coming in the third season of Rainbow Six Siege Year 5.
Will Rainbow Six Siege year 5 have new maps?
As the team will focus on updating existing maps, we can expect current maps to be reworked. The Year 5 roadmap confirms which maps we'll see reworked in each season. The following map overhauls include for the first season Oregon, second season House, third season Skyscraper, and fourth season Chalet.
Will there be a Year 5 Battle Pass?
The Six Invitational 2020 and new Rainbow Six Siege Year 5 roadmap confirms a fresh battle pass for every season in Year 5.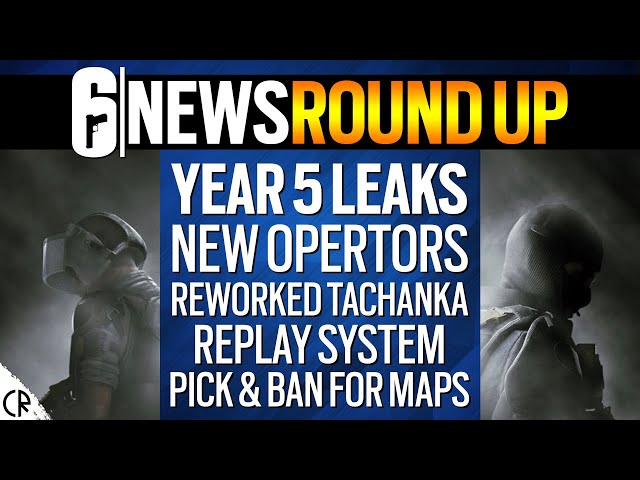 That's all from us. Hopefully Year 5 will bring a few new faces to our list of the best Rainbow Six Siege operators, depending on how you feel about the current meta that is.