Putting together the right ensemble is serious business in the world of Rainbow Six Siege. There's even a Subreddit dedicated to 'Siege Fashion Advice' packed with posts showcasing the looks that players have created using the game's array of skins. Recently, Ars Technica asked users there, as well as on the main Rainbow Six Subreddit, to send in some of their operators' outfits and gear, and now they've got a professional inspection – Ubisoft's presentation art director Alexander Karpazis has cast his expert eye over what players offered up.
In a video posted on Ars Technica's YouTube channel Karpazis covers a variety of players' garment choices and loadouts. Some highlights include a look at user ParadigmSpud's character Ela, who has some vibrant purple hair – Karpazis calls it "Twitch Prime purple hair" and says that she's "rocking it here." He then praises the user's choice of weapons – like the Scorpion EVO 3 A1 submachine gun – perfect for an "aggressive defender" like Ela.
Next up, he covers a user's "spooky" Valkyrie wearing the 'Overlord' headgear and holding an MPX submachine gun adorned with a cool stylised fire skin. He talks about the "stylish" operator, and how she's a "great defender for gaining all of that intel."
Karpazis also looks at a user's Caveira outfit, sporting a "brand new pro skin," and inspired by pro esports team Faze Clan, which he says "does the Faze Clan proud." Her black and red gear, with the team's logo, is pretty striking.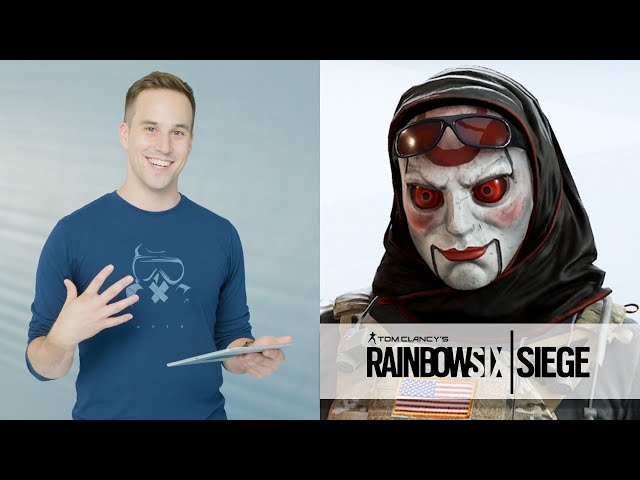 If you're keen to see what some other users offered up, and Karpazis' take on them, check out the video above. He not only discusses the look of their outfits, but some interesting points about how gear choices can feed into gameplay.
Best of all, at the end of the video Karpazis lets you get a look at his own operators' builds and talks about how he likes "dressing down" their looks to reveal more about their character.