As popular as Rainbow Six Siege is, its almighty learning curve can prove too much for some. There are 36 operators to master, 15 sprawling maps to learn, and countless tactics and strategies to deploy in any given scenario. You will not pick up all of that overnight. Even six months is a push.
Committing to the $39.99/£34.99 Rainbow Six Siege standard edition can be a daunting prospect, then, unless you are certain you are going to spend some serious time with it. That is why Ubisoft launched a $14.99/£11.99 Rainbow Six Siege Starter Edition, offering an entry point to the tactical FPS for those on the fence, the price cut being replaced with an extended grind required to unlock each operator.
To help weigh up which Rainbow Six Siege version is right for you, we have broken down the merits of each version below.
Rainbow Six Siege Starter Edition difference
At full whack, the Rainbow Six Siege Starter Edition is half the price of the standard edition – so what is the difference between the two versions?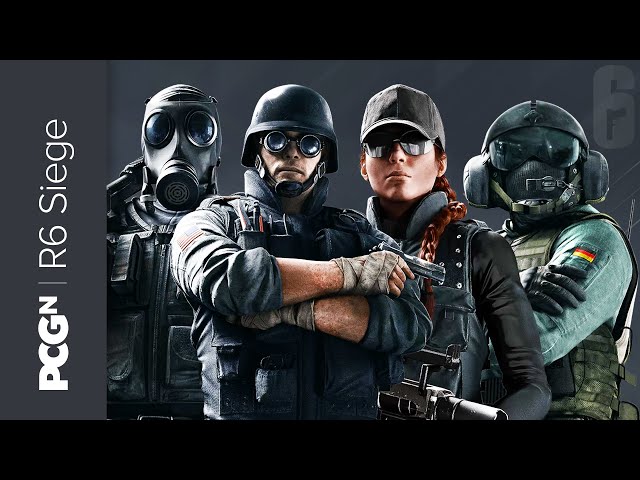 Well, there is no difference in terms of content: in both versions you have access to all the same maps, modes, standard operators, and DLC. However, in Rainbow Six Siege you unlock the original 20 operators by grinding for Renown, with a total of 5,000 being enough to unlock four ops of the same CTU. The Starter Edition increases the Renown cost of each original operator to 12,500 each, making the cost of four operators 50,000 Renown – ten times as much as the standard edition.
Sounds like a pretty raw deal, but the Starter Edition outfits you with two random operators from a pool of easy-to-learn characters (Rook, Sledge, Ash, Fuze, Mute, and Smoke) and also gives you 600 R6 Credits, which is enough to buy another two operators. That leaves you with 16 original operators to grind for, which is 200,000 Renown. Sure, that is not something many would relish but, unlike the standard edition, the Rainbow Six Siege Starter Edition also lets you pay for the original operators with R6 Credits, so if you want to bulk out your options in a flash then you can spend a little money.
By buying the Rainbow Six Siege Starter Edition and then filling out your list of operators with R6 Credits, you will spend a bit more than with the standard edition. Here is a helpful breakdown:
The smallest pack of R6 Credits is 600 and can be bought for $4.99/£4.29. That means you will need to purchase eight of these packs in order to instantly gain access to the remaining original ops, which comes to $34.93/£30.03 – add that to the initial cost of the Rainbow Six Siege Starter Edition and you have a total of $49.92/£42.02. The difference between the two versions if you want all of the original 20 operators and do not want to do any grinding whatsoever: $9.93/£9.93.
So which Rainbow Six Siege version should you buy?
The difference between those two total prices might look substantial, but it is also worth mentioning that you do not need access to all 20 original Rainbow Six Siege operators the second you get the game. In fact, having limited options and slowly amassing new operators is the best way to get used to each operator's gadget and role in the team.
It will take you some time in the PvE Situations and Terrorist Hunt to get accustomed to the game modes, controls, and destructible environments of Rainbow Six Siege. You will be earning Renown the whole time, particularly if you make the most of the myriad daily and weekly challenges, so the limitations can actually work like training wheels.
By the time you even need more than a couple of operators you should have nearly enough Renown to buy one of the Rainbow Six Siege Starter Edition operators. Spend a little money on R6 Credits to increase your options to three or four operators on both attack and defense – $9.99/£8.59 should suffice – and then use the time you are getting accustomed to them to accrue even more Renown. A lot of Rainbow Six Siege players invest hundreds of hours into the game, unlock all of the operators, but only use a few different attackers and defenders with any consistency.
Purchasing the Rainbow Six Siege Starter Edition and only buying a few extra operators will save you some money compared to the standard edition and give you the most flexibility in terms of unlocking and learning new operators at a pace that suits you.
For new players who are uncertain of how much time they will spend playing the game then the Rainbow Six Siege Starter Edition is a good fit. However, if you have jumped into one of the many Rainbow Six Siege free weekends and know what you are getting yourself into then opt for the fuss-free standard edition – buying the remaining 16 original operators will be easy and you can save your money for the DLC operators.