Red Dead Online is currently in the middle of a gold rush. Since early February, players have been using mod menus created by hackers to spawn treasure chests. While this allows them to swipe as many gold bars as they can carry, it's also getting them banned by Rockstar. That's proper and expected, but the influx of rogue treasure chests is also leading to unaware players being banned for stumbling across them and peeking inside.
"I don't know why exactly," one player posts on Reddit following an account suspension. "But I think it was because of a treasure chest I opened without having any treasure maps. I think it was a modder who spawned it or something. The chests kept spawning and I left the session. When I tried to go back, it said my account was suspended until March 17."
In the same Reddit thread, other players share similar encounters with modders that have led to them being banned. Rockstar has since updated the FAQ section of its website to reassure players they should only be banned if they're found to be opening these chests at "extraordinary rates."
"We are aware of some PC players using mod menus to spawn treasure chests and other items in Red Dead Online and are actively working to have these accounts banned," the developer says. "These actions are also targeted at accounts found to be repeatedly abusing this mechanic through opening chests at extraordinary rates."
Related: how to get RDR2 gold the normal way
While people are becoming increasingly aware of the treasure spawn exploit, some cheaters are still taking the opportunity to grief players. As spotted by IGN, one mod menu user admits to spawning treasure chests in highly populated areas to coax others into opening them. We looked into the forum the player posted on, and found their comments on a pinned thread where cheaters report which mod menus are likely to lead to a suspension. Cheaters who are abusing the free gold exploit through a free mod menu are reporting being banned.
But where has this treasure chest exploit come from? As we previously reported, a Red Dead Online hacker discovered how to manipulate treasure chest spawns around the start of February. The exploit was then included in a paid mod menu, and YouTube videos were created to advertise it. After five days, however, the videos were switched to private as the mod menu was attracting too much attention, according to the seller.
Since we last checked in, those videos have sporadically gone back up for brief intervals before being taken down again. The mod menu, however, remains available for purchase and was around long enough for other hackers to notice. Looking at one prominent hacking forum reveals that the treasure chest exploit has been adapted and included in other mod menus by different hackers. One of the mod menus is even available for free, which has clearly led the exploit to become more widespread.
Sharing hacks appears quite common for mod menu sellers, as we notice different mod menus sharing several of the same exploits. We asked the exploit creator we spoke with for our last piece (linked above) if it's common for mod menu sellers to adapt other people's hacks.
"Yeah, I don't really care about the money so I stopped selling, and I also told my users in Discord multiple times that, if you can crack it, it's free for you," the modder answers. "I don't protect my [dynamic link library]."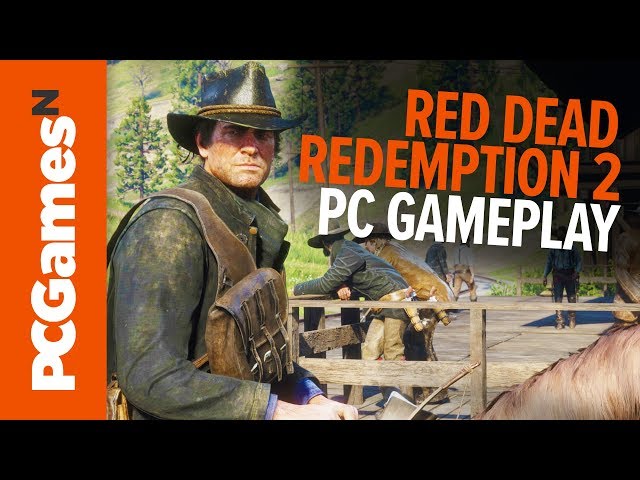 The treasure chest exploit is unlikely to go away any time soon, as mod menu sellers can still make thousands off of it. Previously, we asked the modder how much someone could earn selling cheats in Red Dead Redemption 2 and GTA Online. They told us that they used to make between $100 to $200 a day selling mod menus in GTA Online, but had only brought in a "couple of hundred euros" in Red Dead Redemption 2. They then explained that the difference in popularity comes down to whether you can bypass Rockstar's microtransactions, rather than what tools you give players to grief others.
"Since GTA [Online] has cash drops, people would sooner buy a mod menu on GTA V than on Red Dead Redemption 2," the hacker said. "I feel modding isn't accepted as much on RDR2 as it was, or is, on GTA V – mainly because of cash drops."
The sight of cheaters dishing out free gold in Red Dead Online is reminiscent of GTA V. It almost felt normal bumping into someone in Los Santos who would then fling cash your way whether you want it or not. But what effect has this had on how much real-world money hackers can make in Red Dead Online through selling the treasure chest exploit?
"I made €1.5k in five days [through] bitcoin and then I stopped selling after that," the modder tells us. "I told you shit was going out of hand. I bet I could have made at least €10k if I took PayPal payments – about 40 people join and one [of them] buys."
Given GTA V's history with cash drops, it's unsurprising to see Rockstar moving swiftly to shut down Red Dead Online's treasure chest exploit. Anyone with a stash of gold bars can purchase all future roles without parting with a dime, and players are being banned for opening chests they didn't spawn in.
It could be a tough fight, as one hacker points us towards a mod menu that's already advertising the treasure chest exploit's inclusion after the next Red Dead Redemption 2 patch. Still, Rockstar has plenty of history with GTA to draw upon to help snuff the new exploit out. As for now, though, if you come across a suspicious treasure chest, you might want to leave it alone.