What are Redfall system requirements? You can now play Arkane's vampire-infested co-op caper on Steam and PC Game Pass, but your rig may need a RAM revamp before you can jump in. The developer's graphics card recommendations are equally menacing, so you'll want to read on if you're planning on loading up the supernatural FPS romp.
To meet Redfall minimum requirements, you'll have to equip your PC with either an Nvidia GeForce GTX 1070 or AMD Radeon RX 580, a CPU like the Intel Core i5 8400, and 16GB RAM. That latter requisite might catch you off guard, as it's a memory figure we're used to seeing listed under recommended requirements.
Here are the Redfall system requirements:
Minimum
Recommended
OS
Windows 10 64-bit
Windows 10 64-bit
CPU
Intel Core i5 8400
AMD Ryzen 5 1600
Intel Core i7-9700K
AMD Ryzen 7 2700X
RAM
16GB
16GB
GPU
Nvidia GeForce GTX 1070
AMD Radeon RX 580
Nvidia GeForce RTX 2080
AMD Radeon RX 5700
Intel Arc (8GB VRAM)
Storage
100GB
100GB SSD
Speaking of Redfall recommended specs, Arkane suggests using a GPU on par with the Nvidia GeForce RTX 2080, but weirdly also namedrops Intel Arc. It's always nice to see an Alchemist card listed on new PC specs, as most developers seem to forget the company is running in the best graphics card race. That said, the recommendation is a bit vague, as it doesn't specify which model you should actually use.
Team up either of the recommended graphics cards above with the same 16GB RAM and a slightly higher-spec processor like the Intel Core i7-9700K or AMD Ryzen 7 2700X and you should be good to go. As always, suggests specs won't necessarily help you boost fps at 4K with every bell and whistle switched on, but it should help you experience the game as intended.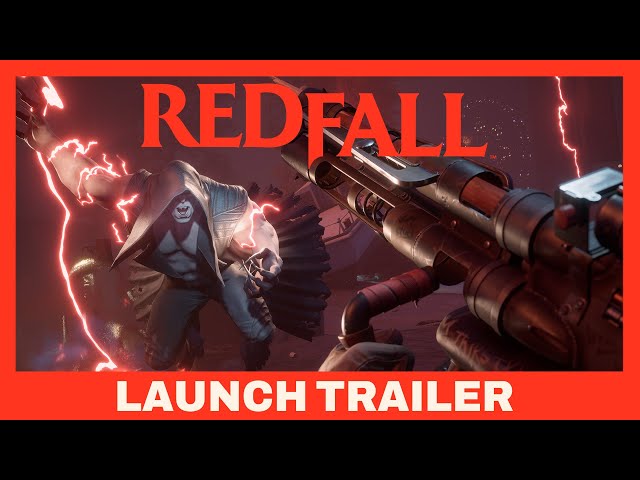 Before you jump into the creepy caper, you'll want to double-check Redfall Size requirements. Not only does the FPS game take up a whopping 100GB of storage space, but Arkane recommended making the switch to solid-state. Thankfully, we've already compiled a list of the best SSD for gaming options, so you won't have to spend valuable vampire-slaying time researching components.
Undecided on whether to pick up Arkane's shiny new shooter? Our Redfall review will give you a taste of what's in store. We've also got good news for those of you looking for Redfall Steam Deck compatibility deets, as the vampire extravaganza works on Valve's portable powerhouse.
Take the Redfall system requirements test over on PCGameBenchmark to answer the question… Can I run Redfall?