Some Redfall system requirements have dropped following its recent appearance at the Xbox 'Developer_Direct' showcase. For now, we only know the minimum specs for the FPS game, but it shouldn't be long until developer Arkane Studios pulls its list of recommended hardware from out of the shadows.
You've plenty of time to make sure your gaming PC is ready in time for the Redfall release date, but don't forget to check in on your co-op partners' systems too. Thankfully, you won't need the best graphics card or any other cutting edge specs to sink your teeth into this vampire shooter.
Here are the Redfall system requirements:
Minimum
Recommended
OS
Windows 10 64-bit
TBC
CPU
Intel Core i5 8400
AMD Ryzen 5 1600
TBC
RAM
16GB
TBC
GPU
Nvidia GeForce GTX 1070
AMD Radeon RX 580
TBC
VRAM
8GB
TBC
Storage
100GB
100GB SSD
Unlike the town of Redfall, there aren't any nasty surprises lurking in this specs sheet, but a few of the requirements here may make some budget builds sweat. For example, you'll need 16GB of RAM in order to get the game started, but this should be a relatively inexpensive upgrade for most. The same applies when it comes to storage, as you'll need 100GB free and developer Arkane Studios explicitly recommends installing the game on an SSD.
The now ageing Nvidia GeForce GTX 1070 and AMD Radeon RX 580 should provide enough pixel pushing power to set you on your merry vampire hunting way, but we don't yet know what kind of quality settings or performance they'll target. While not confirmed, we presume that Redfall will feature Nvidia DLSS and AMD FSR upscaling technologies and ray tracing features, as they all appeared in Arkane's previous effort, Deathloop.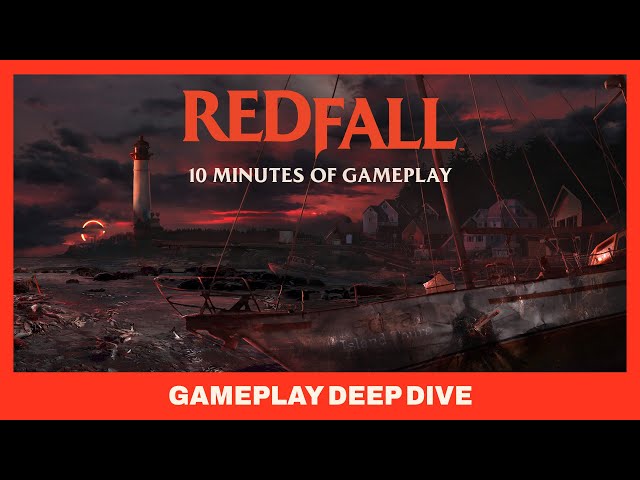 Take the Redfall system requirements test over on PCGameBenchmark to answer the question… Can I run Redfall?