The Warhammer 40k Rogue Trader beta is here, as Owlcat Games sets to capture the roots of the classic CRPG hit, and deliver one of the best Warhammer 40k games in recent years. Inspired by Pathfinder and the previous, pen-and-paper game of the same name, Warhammer 40k Rogue Trader is looking absolutely excellent so far.
Rogue Trader is set in the grim dark future of Warhammer 40k. Players will experience what devs have called an "authentic rogue trader experience," and take the role of a unique individuals who possesses a 'Warrant of Trade,' – an ancient legal document that gives its owner powers like no other.
The right to move freely across the Imperium of Man, immunity to most of the Imperial laws, and the ability to trade freely are just a few of the perks afforded to the player in Rogue Trader.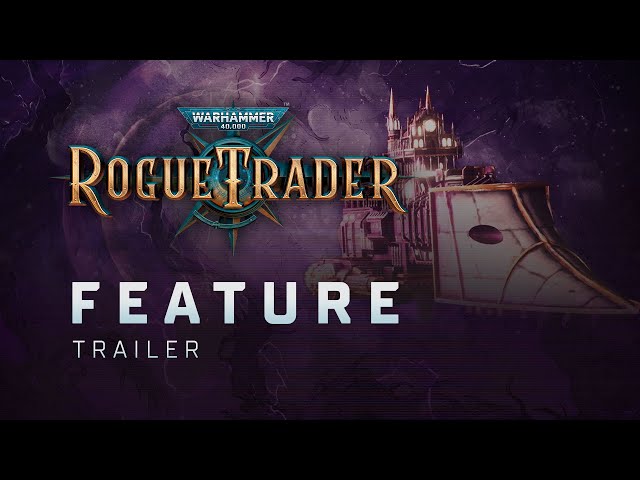 Gameplay takes influence from the pen-and-paper Rogue Trader, but can best be compared to Owlcat's previous game, Pathfinder WOTR. Outside of general exploration, gameplay is split into two sections, ground combat, and space combat.
Ground combat has the player control their unique Rogue Trader and eventually companions in turn-based combat against both human and xeno foes alike, using a range of abilities that can both buff the team and damage the enemy.
In space combat, players will pilot their personal Voidship in order to defeat enemies ranging from simple space pirates all the way to brutal Drukhari. Combat feels fantastic, with enough depth to allow players to approach issues as they see fit, but still consistent enough for those more interested in the story.
This only covers a small part of what Rogue Trader has to offer. For those who would like an early glimpse of what else will be available on release, you will need to preorder one of the digital packs or the collector's edition. These can be found on Owlcat Games website.
Alternatively, try some of the other best RPG games, or take a look through the best Warhammer games on PC right now.