Serious Sam 4 is due out on Steam this August, and developer Croteam has finally unveiled a concrete slate of info about the long-in-development fourth entry in the series. It's going to have you circle-strafing backwards while shooting at waves of enemies, and while that's par for the Serious Sam course, the new game will ratchet up the scale and bring in new enemies and weapons to play with.
Serious Sam 4 hits Steam in the month of August, and is currently available for pre-order at a price of $39.99 / £30.99 / €33.99. A classic Tommy Gun weapon skin is included with pre-orders. A Deluxe Edition – priced at $49.99 / £32.99 / €41.99 – will get you a digital art book and soundtrack, plus the Tommy Gun skin if you missed out on it the first time.
The new entry in the series adds what the devs are calling the Legion system – basically, a way to put thousands upon thousands of enemies on screen at once at a reasonable performance cost. It looks to be a natural way to escalate the scale of Serious Sam without losing that core fast-action shooting.
Check out the debut teaser below, and a host of gameplay snippets on Steam.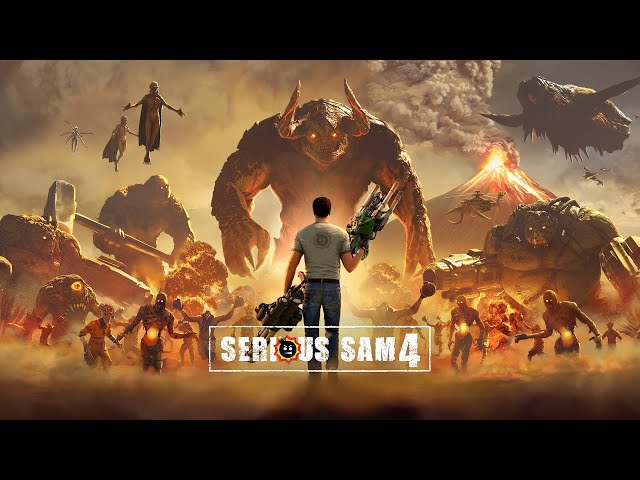 For more FPS games, you can follow that link for a list of great ones – though sadly, few feature headless-screaming-bomb-hand-men.