The Sonic the Hedgehog movie has already had its fair share of controversy, and it's not even out yet. After the negative reaction to Sonic's appearance in the first trailer, the film was delayed in order to redesign the iconic character. Now, the hedgehog's new look has been revealed.
A new trailer, which you can watch below, shows off the new eyes, ears, fur, and teeth of everyone's favourite spiny boi. The video also gives us a glimpse of the film's sense of humour and of its main villain, Dr. Robotnik.
So far, most people seem to agree that this new version is much better than the original look.
Sonic the Hedgehog is coming to cinemas on February 14, 2020. It stars Ben Schwartz (Parks and Recreation) as the voice of Sonic, Jim Carrey (Dumb and Dumber, The Truman Show, Liar Liar) as Dr. Robotnik, James Marsden (Superman Returns, Westworld, Hairspray) as Sonic's best friend, Tom, and Tika Sumpter (Gossip Girl) as Tom's wife, Annie. It's directed by Jeff Fowler (Gopher Broke).
The next Sonic game, meanwhile, is in development, but it's likely a way off. Sonic Team boss Takashi Iizuka confirmed in March that the studio had "begun production on the next major Sonic title", but that it didn't have more to share just yet.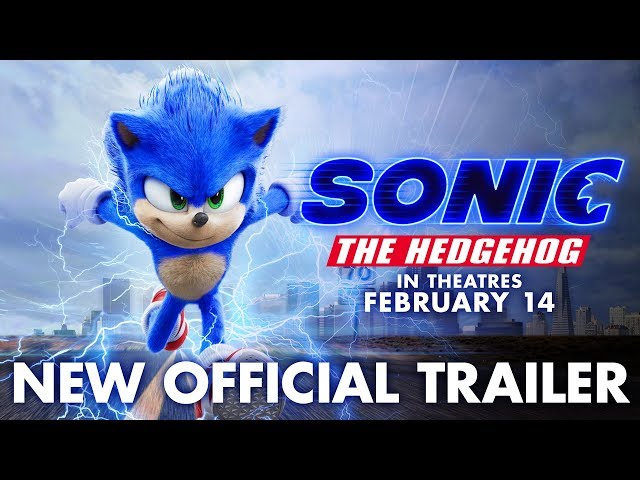 Sonic's most recent outing was this year's Team Sonic Racing.
It launched in May to a generally positive critical reception.