You won't be able to choose between the Light and the Dark sides of the Force in Star Wars Jedi: Fallen Order.
The news comes from EA Play just now, where developer Respawn was showing off the first live gameplay demo of Fallen Order. Asked by host Greg Miller after the demo wrapped whether we'd be able to choose our allegiance, as we have in several of the comparable Jedi Knight games, Respawn CEO Vince Zampella was direct: "no".
Following up, Respawn says your protagonist, Cal, is an "authentic" Jedi, and "this is a Jedi story", so the implication is that Cal will remain true to the Light side regardless for narrative reasons. It makes sense given the setting: Fallen Order is set during the Jedi purge, with agents of the Dark side hunting Cal and his kind. It'd be a bit odd to turn to the Dark side in that context, though equally, such an environment might inspire a great deal of fear, which leads to anger, and – well, you get the idea.
Never fear, though, the demo showed that you can still use the Force in some pretty cool-looking ways to 'defend' yourself. These included slowing time to freeze a stormtrooper's blaster bolt, then throwing him into it. Check it out: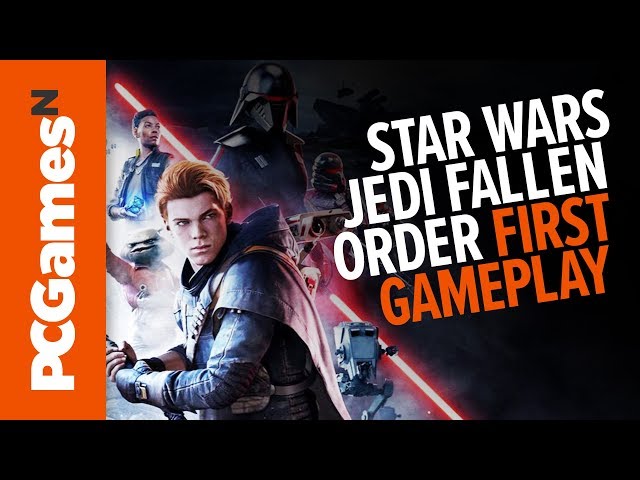 Remember also that Luke uses grip to kill a pair of Gamorrean guards in Jabba's palace in Return of the Jedi, so a few Dark-tinged techniques aren't out of the question.
Related: check out the best Star Wars games on PC
The Star Wars Jedi: Fallen Order release date is November 15, 2019.