To the delight of Star Wars fans everywhere it was announced on May 4, 2016 that Respawn Entertainment, the studio behind the Titanfall series, was making a Star Wars game. Better yet, it was also revealed that the game would focus on the series' famous Jedi – exciting as previous Star Wars games, such as Star Wars Battlefield, have mainly focused on Stormtroopers.
Everything we've heard so far sounds exciting. We'll get to wield a lightsaber, and since this is from the Titanfall devs, we have already seen some joyfully fluid movement-based wall running. It won't all be lightsabers and flips, though, as Force powers feature, too. From opening up new areas to flinging Stormtroopers about the place, you can get as creative as you like with your grasp of the Force.
To keep the hype train rolling, we're gathering everything we know so far about Star Wars Jedi: Fallen Order right here. From trailers and story information to the release date and gameplay details. Details are steadily rolling in, and we'll update this article whenever anything new is revealed. So if it's not here, it's not anywhere. Read on all the details:
Star Wars Jedi: Fallen Order release date
Thankfully we now know what time to book off work as the Star Wars Jedi: Fallen Order release date is November 15, 2019. That comes from Respawn itself, which revealed the news during a fan event. We had received some hint of the release window beforehand as an image of a pin surfaced online which had that exact date on it, but now we know for sure.
EA certainly has high hopes for it, too, and expects it to sell up to eight million copies. That comes from a recent recent earnings call where COO and CFO Blake Jorgensen sets out his expectations for the upcoming title.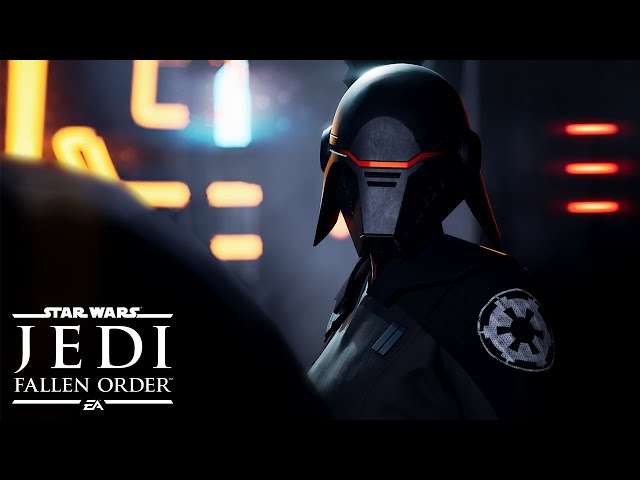 Star Wars Jedi: Fallen Order Trailer
Alongside the release date, we also got our first proper Star Wars Jedi: Fallen Order trailer for the game, which introduces us to the protagonist Cal Kestis – played by Gotham actor Cameron Monaghan. More importantly, however, it also featured wall running – that's what we were all hoping for, right?
Star Wars Jedi: Fallen Order setting
Star Wars Jedi: Fallen Order is set "shortly after the events of Star Wars: Episode III – Revenge of the Sith." It's a turbulent time in the galaxy, with the manipulative Senator Palpatine – secretly a Sith Lord named Darth Sidious – having recently been declared Emperor and ordered the liquidation of the Jedi Knights (hence 'Fallen Order', presumably).
The old Republic will be in the midst of its reorganisation into the fascistic Galactic Empire, and its clone army will be actively hunting any surviving Jedi. As you're about to learn, that includes you.
Star Wars Jedi: Fallen Order story
At EA's 2018 E3 conference, Respawn boss Vince Zampella revealed Star Wars Jedi: Fallen Order is set in a "dark time" when "the Jedi are being hunted." According to the website, the story revolves around a Padawan called Cal Kestis (a trainee Jedi) who survives Order 66 (the aforementioned liquidation of the Jedi). An advertisement for the game's deluxe edition further tells us that Kestis is trying to complete his training before Imperial Inquisitors discover that he's trying to revive the Jedi order. You won't be undertaking this mission alone, however, at the ad explains that you're joined by a former Jedi Knight, a cantankerous pilot, and a fearless droid.
The story also appears to be linear, and won't involve any light side or dark side choices on the player's part. During the game's EA Play demo, Respawn CEO Vince Zampella was asked if players would get such a choice, and responded with a pretty direct "no".
Apart from that, story details are on the lighter side of things. We will, however, get a prequel comic detailing the events leading up to the game before the release date. Called Dark Temple, the comic is a five-issue miniseries from Mavel that follows the Jedi Master of Kestis.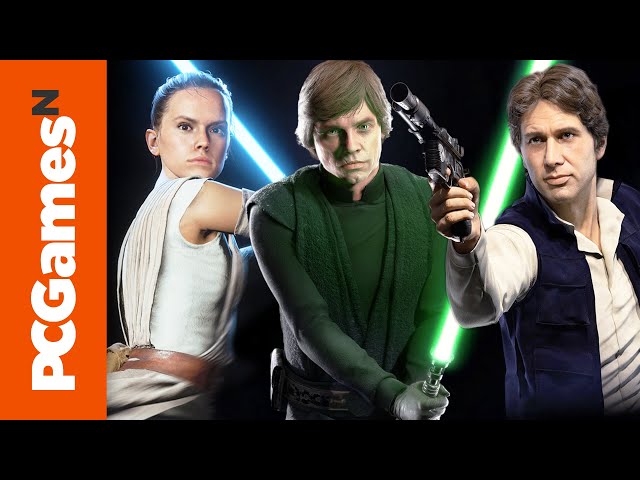 Star Wars Jedi: Fallen Order gameplay
As the game was shown off at E3 2019, we now know plenty more about Star Wars Jedi: Fallen Order's gameplay. We knew from the game's ad on Microsoft's storefront that Force powers would play a part, and would help you solve puzzles and clear areas, but you can get creative with them in combat, too. During a gameplay segment at EA's E3 showcase, we saw Cal use his Force powers to manipulate blaster bolts and hurl them back at Stormtroopers. If that wasn't enough, he also hurled around the Stormtroopers for good measure.
Combat also revolves around the use of your lightsaber and Force powers. According to the same ad for the game's Deluxe Edition, Star Wars Jedi: Fallen Order will feature an innovative lightsaber combat system that centres on striking, parrying, and dodging. As Jordan finds in his Star Wars Jedi: Fallen Order gameplay preview, the combat is just as precise and punishing as Dark Souls.
Sekiro isn't the only visible influence on Star Wars Jedi: Fallen Order, either. According to games director Stig Asmussen, the Star Wars Jedi: Fallen Order gameplay takes its influences from Nintendo's Metroid and Legend of Zelda games. Speaking to Press Start, Asmussen says that "If you look at a game like Zelda Wind Waker, as you get different abilities, each enemy is crafted in a certain way, or even Metroid, or something like that, the enemies are crafted in a certain way that once you upgrade, you can think about how you're going to approach them differently, and maybe they aren't as big a challenge as they were at one point."
Star Wars Jedi: Fallen Order also bucks the industry trend of having microtransactions and will be single player game only, as it's solely focused on storytelling. That comes from Respawn chief Vince Zampella, himself, who confirmed the news to an excited crowd at a Star Wars fan event. Word had started to gather online after producer Blair Brown tweeted "So happy to be working on a single player story focused game again, no multiplayer and no MTX."
Star Wars Jedi: Fallen Order also gives you the opportunity to visit several planets in a ship you can customise and make your own. That comes Asmussen, again, who spoke to Game Informer about the game. Flights to these planets unfold in real-time, so you can busy yourself with bits and bobs on the ship to kill time. There's an element of Lightsaber customisation, too, as you can change the colour of your blade and change the hilt.
Go forth: the best action-adventure games on PC
And there you have it, everything we know from the Star Wars Jedi: Fallen Order release date, to its gameplay and story. There's plenty here to get excited about, as it looks like we're set for something that'll buck the current industry trends of games-as-a-service and free-to-play. Most of all, though, we get to be a chonking Jedi that can do wall running in a Respawn game – what's not to love?