Now that Star Wars Jedi: Fallen Order has launched, the first patches for the game are arriving, bringing some fixes and tweaks to address a handful of quirks. The most recent update isn't huge, but tackles various hiccups experienced by players and fed back to the devs. Just be aware of some potential spoilers below, folks.
Helpfully, the patch addresses some things that can make the game harder to complete: "A missing bridge on Dathomir has been located, no longer blocking game progress." Further, a hiccup that stopped players from exiting the tomb on Dathomir has been fixed, as well as one that prevented completion of the Force Push tutorial. In addition, the update solves problems where players could become stuck on Dathomir or a certain character wouldn't appear on the "Rancor planet," meaning they couldn't progress.
Probably most importantly, player character Cal Kestis will also no longer "die at the same time as another [spoiler] character." Phew.
The patch also adds some fixes to little companion droid BD-1 to keep him in fine fettle. First up, he won't turn invisible after Bogano any more, so "everyone's favourite droid will now be visible." He'll also no longer disappear in a later stage of the game, plus chatting to him during Kashyyyk's AT-AT sequence won't "break the scene."
There are also improvements to collision in some of the game's locations, more general fixes to minor hiccups, and a change to the force bar – its colour has been switched, so that it's easier for players to read. Hopefully any players that might have experienced troubles with it so far can now get stuck into Cal's Jedi action with full force. Get it?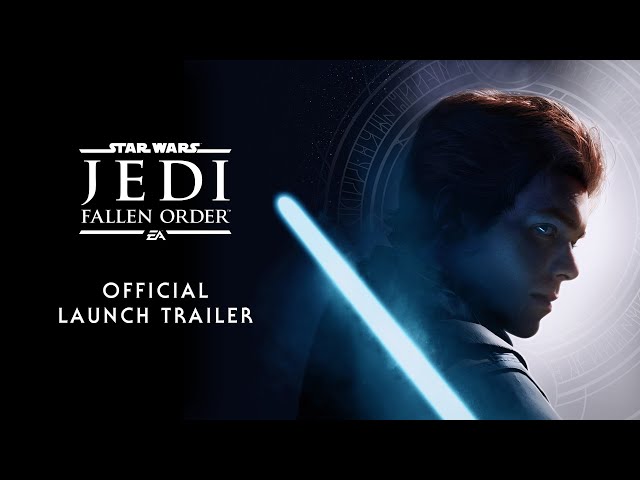 According to the patch notes, the update is only released for PC at the moment, but Xbox One and PlayStation 4 players can expect a patch to follow shortly, too.
If you're yet to dive into the game, check out our Star Wars Jedi: Fallen Order review. Our very own Rich Scott-Jones says: "Gameplay is solid from the start and gains depth, transforming you into a Jedi badass," with developer Respawn having "nailed the Star Wars universe" for better and for worse.