Everyone loves a good Steam sale, so what about one that hones in on some excellent deals for the very best base building games? It's no secret that Valve's PC game platform Steam loves a good sale, giving you great value on some of the biggest games in a genre and even some hidden gems you may have missed out on. It looks like base building games are no exception either, as a sizable sale is about to begin.
The term 'base building' is incredibly far-reaching here, as you could be building theme parks, space stations, burgeoning societies, zoos, and even setting up defences against waves upon waves of infected.
The Steam Base Builder Fest sale seems to be currently underway, with the landing page showing plenty of games in the genre with some on sale. It looks like the sale will officially start tomorrow though, as the Steam sale is set to run between January 23 and 30, with discounts on even more games.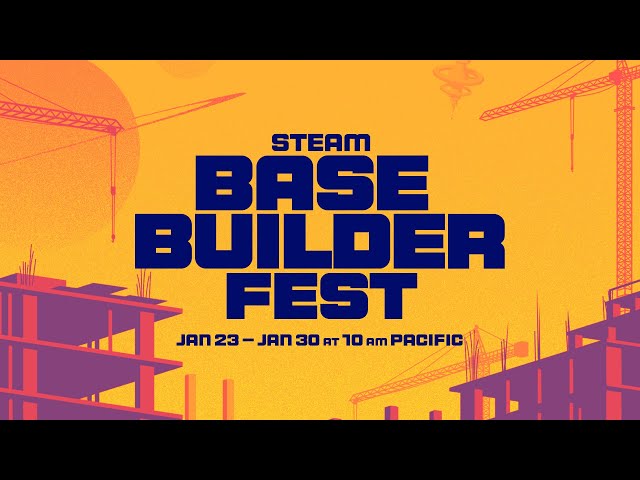 You can expect some big base building games to get price reductions in the Steam sale, with the above video mentioning the like of Frostpunk, Astroneer, Planet Zoo, and This War of Mine.
As this is a festival of sorts, you can also expect a plethora of different games from the featured, VR, and free-to-play tabs as well, depending on your hardware, budget, and tastes. Each game does have some sort of base building element at the very least, but you can also expect games like Fallout 76 to make an appearance, which does allow you to customise your settlement on top of exploring the wasteland alone or with friends.
You can find the Steam sale and base building celebration over on the official Steam page.
Otherwise, why don't you check out our breakdown of similar genres? With the best city-building games and best strategy games among those that are sure to scratch the same itch. For more wallet-friendly games, check out the best free Steam games right now.