Surviving the Aftermath will launch in early access on the Epic Games Store later this very day. For any console players who've wandered in, you can also play it on Xbox Game Preview. The game will launch on other platforms, including Steam and PlayStation 4, when it hits version 1.0. That's estimated for late 2020.
The news came just moments ago from the PDX Con 2019 opening show. This means it's been less than two weeks since Surviving the Aftermath was first announced to the game becoming playable. It's a city builder set after an apocalypse (nuclear, apparently – no zombies), and sees you nurture a small group of survivors from desperate scavengers living in tents to a flourishing community.
According to Lasse Liljedahl, game director and CEO of developer Iceflake Studios, you can expect a lot of interaction between yourself, your colony, and the post-apocalyptic world around it. Rediscovering the world around you and engaging with its inhabitants – such as bandits and other colonies – is a key game system. You can also expect natural disasters to ravage your colony (we had some hands-on time with the game and got battered by an especially unpleasant meteor shower).
As the second game in Paradox's nascent 'Surviving' series of survival management sims, Surviving the Aftermath is a spin-off from last year's Surviving Mars, which was made by Haemimont Games.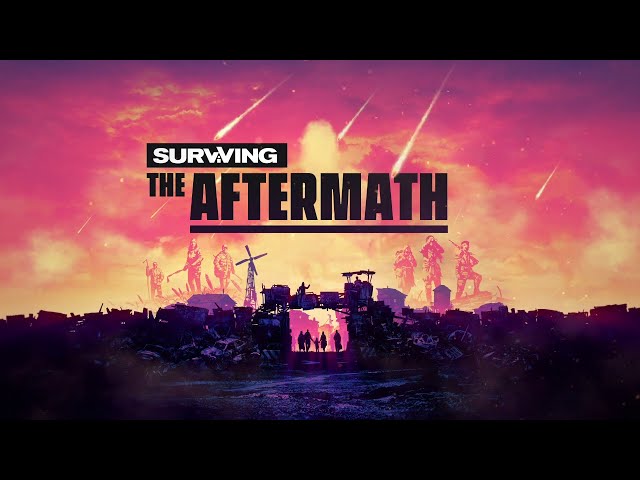 Why the change of developer? Turns out it's not really a change. Liljedahl says his team had had this idea for a while, but knew they needed the help of a major publisher to realise it. They pitched Paradox a little over two years ago, well before Surviving Mars had finished development.
Iceflake is a Finnish studio, founded in 2007, when it was mainly making mobile games. It has grown in scope since then, and especially since the success of such mobile hits as Premium Pool and Ice Lakes.