After being announced years ago as The Avengers Project – a collaboration between Marvel, Square Enix, Tomb Raider developer Crystal Dynamics and Deus Ex developer Eidos Montreal – last month's E3 finally lifted the lid on the game now called Marvel's The Avengers. The presentation, however, showed a lot of cutscenes and not much gameplay – while the real gameplay demo was shown off behind closed doors.
It's now been revealed that The Avengers game will be coming to San Diego Comic-Con next week, to a panel on July 18 – where fans attending will get their first proper look at some Avengers gameplay. It will probably be similar to the demo shown to press during E3, but it'll be public presentation of it for the first time.
This would be good news, except that the only Marvel fans who'll be able to actually see the gameplay demo are the ones attending the event itself at SDCC – the panel and gameplay will not be livestreamed.
In other words, while the press release says that it's the "first public reveal for fans," it's another behind closed doors event – albeit to a small crowd of SDCC attendees rather than press. While the gameplay will undoubtedly make its way online at some point, it probably won't be next week during SDCC.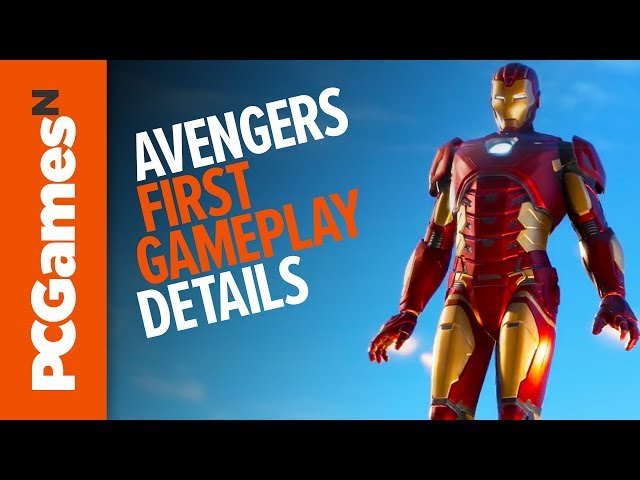 If you are one of those folks lucky enough to attend, the panel will be hosted by Shaun Escayg, creative director at Crystal Dynamics, and the talented voice cast of the movie. The panel's schedule page promises "unannounced surprises" too, which should appear online if they're anything significant.
Assemble: Check out the best superhero games on PC
We managed to check out the Avengers gameplay demo at E3, which was set during the attack on the Golden Gate bridge in the trailer. It featured a lot of punching, a fair few scripted sequences, and Thor using a superpower. Hopefully you'll get to see it soon too, so you can stop listening to us talk about it.