While Marvel's Avengers gameplay is yet to be made available to the public, we're learning more about how we'll get to play Square Enix's superhero epic, and how long we'll be playing it for. And from what we've heard, we'll be in it for the long haul.
Speaking on the E3 Coliseum livestream, Meagan Marie, senior community manager at developer Crystal Dynamics, told fans that the world of the game "is going to keep expanding. We have narrative that's going to be delivered over multiple years with regular content drops." There's no word on how many years, or how regular those new stories will be, but that's still quite a statement.
But based on that information, what type of game does that mean we'll be playing? When the on-stage panel was asked whether The Avengers was a live service game, after some initial uncertainty, lead combat designer Vincent Napoli said that while "it is a live service, but it's so narrative-focused that there isn't a game you can point to and say 'it's like this thing'."
Fans of games like Destiny and The Division may want to look elsewhere then, but I can't say I'm surprised that story-telling is taking more of a front seat than in some other big-hitting live service games. Crystal Dynamics and Marvel have both made a lot of noise about how much material they can draw from – although did also confirm that they're telling "an original story" rather than pulling narrative from classic comics.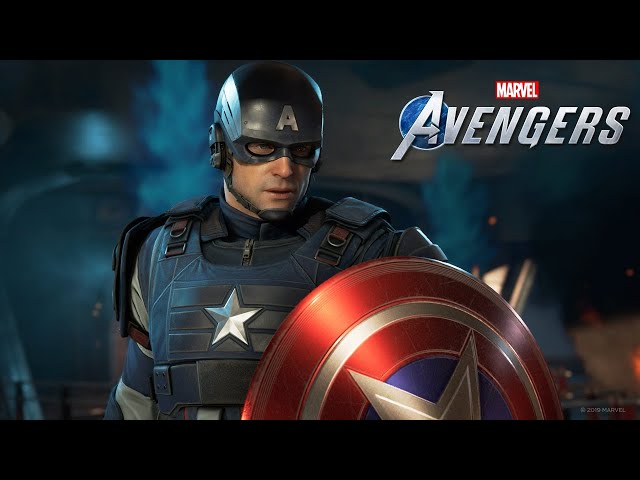 When it comes to the sheer length of time that the studio is preparing to commit to the game, I'm impressed, but not all that surprised. Given how long it took the MCU to get to the end of its first phase, let alone its Endgame, a few years seems like it might be underselling it a bit.
Assemble: Avengers starts "a universe gamers will play in for years to come"
Hopefully, we'll get more of a look at some Avengers gameplay pretty soon. While much of it's behind closed doors, we do know that if you're playing as Hulk, you'll be able to pick up enemy soldiers and beat their friends to death with them. Which sounds pretty rad.