As if decimating draugr and bludgeoning bandits in high-definition PC glory wasn't enough, you'll soon get to deal out some Dovakiihn-style devastation in a tabletop game that brings some of the best aspects of The Elder Scrolls into an exciting and challenging new adventure. Modiphius Entertainment has announced a new narrative miniatures game based on the now-legendary RPG series.
Titled The Elder Scrolls: Call to Arms, it builds on the publisher's Fallout: Wasteland Warfare game system, using its core mechanics as a jumping-off point. However, it has been rewritten and redesigned by Mark Latham, the designer who brought us The Walking Dead: All Out War, and the Harry Potter Miniatures Adventure Game, and notably the editor of White Dwarf magazine.
The game recreates some of the best – and best-loved – characters as highly-detailed 32mm figures, including Ulfric Stormcloak, Mjoll the Lioness, General Tullius, and even Lydia, your bold, begrudging, and beloved housecarl, to name a few. It's only fair she'll be a choice – after all, she is sworn to carry your burdens…
Taking charge of your followers, you and your hero will venture through locales familiar to the seasoned Skyrimmer, including Ancient Nord tombs stalked by Draugr, cavernous and labyrinthine Dwemer ruins, and the hostile, snow-driven wilderness itself. Challenges will range from treacherous treasure hunts to great battles across Tamriel, with lots of other scenarios in between.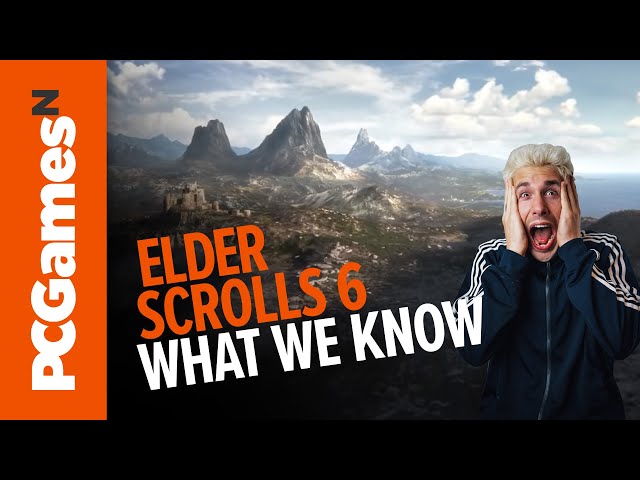 You will have to manage your troops, plus your chosen hero's stamina and magicka resources, carefully, weighing up your decisions against some tricky AI-driven enemies and scenarios that can tip the scales of battle against before you can shout 'Fus Ro Dah'. You can tackle the game solo, as part of a team, facing the publisher's advanced AI system and adversaries head-on, or even play against each other.
Ready to role-play? Check out the best RPGs on PC
The first wave of releases will be based on fighting for the future of Skyrim through the frame of Imperials versus Stormcloaks, with two-player starter and reinforcement sets, and a Dragonborn single-player set. Later releases, which will introduce a raft of new characters and races, plus content linking to The Elder Scrolls IV: Oblivion, and The Elder Scrolls Online, are planned.
The game will be released around Christmas 2019. Better get polishing that Daedric warhammer and writing your list for Santa now, then. For more information, check out Modiphius Entertainment's site.