Shirley 'Skyrim Grandma' Curry has been regularly posting Skyrim Let's Play videos since 2015, and is a figure so beloved that her likeness has been scanned for inclusion in The Elder Scrolls 6. But she's now taking an extended break for the sake of her health, which Curry says "isn't very good" – in large part due to the stress of managing a YouTube channel and dealing with negative comments.
"My blood pressure is going insane. My stress level is way too high. And I'm going to have to take control of it. Some of the comments are stressing me out way too much," Curry says in a vlog posted earlier this month. "I know that I shouldn't let these things stress me out, but they do. That's just the way it is."
Curry says she's scaling back how many comments she responds to and deleting those from backseat gamers – "if you want to do those things go on and play your game, and let me play my game, and if you don't like that go watch somebody else play their game."
She also feels like the difference in viewer expectations versus the content of her videos has gone out of balance in sheer numbers – she's got hundreds of thousands of subscribers, but only a few thousand views per video. Curry explains that she's not trying to make a living from her videos, but that discrepancy has added to the feeling that she's unsure of why she's making them.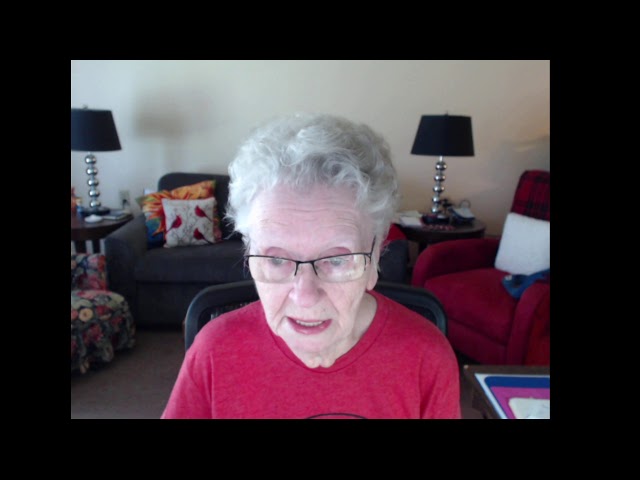 YouTubing at any level of fame is often a stressful occupation – or hobby – so here's hoping the break does Shirley some good. The Elder Scroll 6 release date is still ages away, but we've got to at least see Skyrim Grandma meet herself in the next-gen iteration of TES.